Why the automotive AI revolution is just around the corner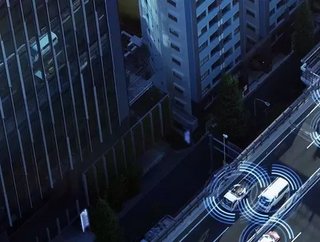 We explore the ever-closer frontier of AI and machine learning in vehicles, pushed by the likes of Tesla and Waymo and chased by established manufacture...
One of the ways in which artificial intelligence promises to change our lives the most is surely in the automotive sector. The promise of self-driving vehicles has ramifications in many areas, from autonomous robotaxis to driverless freight lorries. But how far off is this future?
The holy grail driving the frenzied competition between automotive manufacturers is the achievement of fully autonomous vehicles ranked level 5 on the Society of Automotive Engineers (SAE) Levels of Driving Automation Standard, meaning they are able to operate in all conditions without human interaction. To date, no solution has achieved that, with commercial offerings typically falling into levels 2 and 3. Level 2 denotes a vehicle with automated steering and acceleration features, such as stay-in-lane and self-parking, while level 3 is indicative of a vehicle capable of detecting the environment surrounding it to, for instance, overtake other vehicles.
Many, then, were surprised when Elon Musk, head of electric vehicle firm Tesla, that level 5, fully autonomous Tesla vehicles could be enabled by the end of the year - via merely a software update. addressing the World Artificial Intelligence Conference, Musk said: "I feel like we are very close. I remain confident that we will have the basic functionality for level 5 autonomy complete this year. There are no fundamental challenges remaining. There are many small problems. And then there's the challenge of solving all those small problems and putting the whole system together."
Some remain sceptical about Musk's claims, considering his pay is explicitly tied to Tesla's success in the stock market. Every $50bn the company increments in value in the next ten years will see Musk receive increased remuneration, topping out at $50bn if the company is worth $650bn by 2028. Even if what he says does come to pass, there remains significant hurdles before it becomes available to the average person, with regulatory frameworks still having to be thrashed out.
Tesla undoubtedly has a habit of confounding expectations, however, and it almost every time it has been expected to fall. It is far from the only company thriving on the back of autonomous vehicle development. Google's self driving car project was spun out into a company known as Waymo, which at the start of the year achieved of testing on public roads. The company has recently to integrate its Waymo Driver product, which can be built into third-party vehicles to afford them autonomous capabilities.
Adam Frost, Chief Automotive Officer of Waymo, said: "This key partnership with Volvo Car Group helps pave the path to the deployment of the Waymo Driver globally in years to come, and represents an important milestone in the highly competitive autonomous vehicle industry. Volvo Car Group shares our vision of creating an autonomous future where roads are safer, and transportation is more accessible and greener."
Waymo's partnership with Volvo is indicative of the ways traditional automotive manufacturers are fighting back after upstarts such as Tesla have as the most valuable car companies - despite selling many times less vehicles. Recognising that it is precisely technologies such as AI that are driving the future vehicle market, manufacturers like Mercedes are partnering with technology firms to introduce advanced technology to their cars.
In Mercedes' case, it is partnering with US technology firm NVIDIA to build in-vehicle AI computing infrastructure using NVIDIA's . The partnership will see the architecture rolled out across all next generation Mercedes-Benz vehicles, starting in 2024. Jensen Huang, founder and CEO of NVIDIA, said: "Together, we're going to revolutionize the car ownership experience, making the vehicle software programmable and continuously upgradeable via over-the-air updates. Every future Mercedes-Benz with the NVIDIA DRIVE system will come with a team of expert AI and software engineers continuously developing, refining and enhancing the car over its lifetime."
The other nexus of self-driving vehicle development is not in the US, but in China, where DiDi leads the way. The Chinese Uber equivalent (Having bought out Uber's Chinese business), has received permission to test its autonomous fleet in the Jiading district of Shanghai, with vehicles on level 4 of the SAE scale, meaning they are capable of operating in all conditions without human intervention. Although disrupted by the COVID-19 pandemic, plans included a further roll out to cities such as Beijing and Shenzhen, and even California in 2021.
While there are undoubtedly challenges remaining in the path of achieving full autonomy, in terms of regulation, trust from consumers and simple development hurdles, there is only one direction in which the automotive industry is heading. From the newest challengers to the oldest, most established brands, all have realised one thing: AI is the future for vehicles.