Why brand strategy is more important than ever for tech
By Paul Ferry, co-founder and director, ShopTalk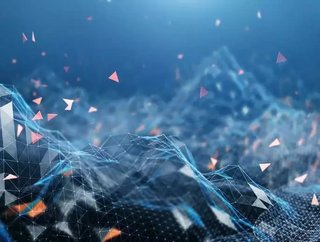 If you're a fast-growing tech company with a complex portfolio, you need a robust brand strategy to get your message across to the people that matter...
If you're a fast-growing tech company with a complex portfolio, you need a robust brand strategy to get your message across to the people that matter and shore up your business.
One of the biggest differences between the successful and not-so-successful technology companies of today is how they approach branding. 
The people running the businesses that 'get it' understand good brand strategy and management is about creating an identity based on values that consumers can relate to and inspire loyalty. What you stand for and what you promise to deliver your customers is evident at every touchpoint, and in the way the product is developed, produced, sold, serviced and marketed.
In-the-know CEOs, CTOs, CMOs, etc, appreciate that it's also about keeping your house in order so that as ventures flex and grow, who you are and what you represent doesn't become confused or lost, in-house or externally. The brand – which forms part of the business's DNA – is properly curated and builds over time. Team members are all on board, avenues of communication remain open and fluid, and consumers and stakeholders are in it for the long-haul.
Those who don't 'get it' often persist in thinking about branding as an expensive add-on and a necessary evil. Something you have to do to stand out and shift units and services in a competitive market. To them, it's all about logos and ad campaigns.
Part of the problem is the word 'brand' itself. It implies a stamp of some kind, a marque, a logo. It doesn't give you a sense of the wider, deeper role that branding plays, and the advantages that it can bring when it's done the right way. It might be more helpful to think of 'brand' as an umbrella term that encompasses logos, values, visuals, style guides, palettes, tone of voice, positioning, personality and expression. 
Considering all these factors is especially important in the tech world, where products and services are often complex and, if not branded properly, can be off-putting and intimidating to people outside the sector – i.e. your customers.
It seems like an obvious statement, but it's essential that potential target consumers understand you from the start and feel good about approaching you. Branding needs to be friendly, easy to access, not scary and shrouded in mystery (sometimes companies can lose sight of the outside world and forget who they're talking to). 
Because branding, in whatever sector, is about connecting people and things. And as technology continues to move at such a pace, keeping up with all the advancements and maintaining that connection is becoming ever more complex. Strong branding directs people through the maze, ensuring that the core message is heard, absorbed and understood. 
SEE ALSO:
Done well, it can create a universal language that people can engage with and enjoy. The brand designer's role is to decode and translate, and then provide the mechanisms by which consumers can understand the information.
Businesses have a habit of growing at a pace in this particular sector, and they risk losing direction and become disparate. A big part of a brand agency's job is to ensure that cohesion and focus is maintained across the visual language throughout this growth. Curating any sub-brands within an organisation, for example, so that everything remains unified and on-message, is essential if brands are to avoid losing their identity and, with it, a lot of their power.  
Take semiconductor and software company Arm. It's a large, growing organisation that specialises in producing some of the most complex tech on the planet. It has several sub-brands, each with dedicated teams that have a deep understanding of their sectors. As a branding partner, we bring an external fresh perspective that creates cohesion across the board, inside and out. Strong guidelines bring a sense of order and structure to the business practice, adding clarity to proceedings and presenting something cogent to the outside world.
We recently created a visual identity for Arm Sustainability – one of the sub-brands – that does a great job of bringing people and tech closer together. Rather than focusing on the complex technology that Arm facilitates to help people achieve UN Sustainable Development Goals, it highlights more of the people-focused outcomes that the tech achieves. Not only does it show the world what Arm tech is doing to improve things like child-vaccination programmes and climate change, it helps everyone within the organisation understand, too.
In an industry racing to define the future, the short-term rush of product marketing too often steals focus from the slower wheel of brand development. It's easy to see why. The big picture, the deeper story, the overarching audience relationship feels less urgent by comparison. Less important.
But connecting people and products, and showing how those products make it possible for individuals to innovate and reach their own potential, should be the goal. Get that right and you'll have a brand that is woven into daily life, and that continues to deliver long after the sale is made. 
By Paul Ferry, co-founder and director of brand design studio ShopTalk