Why data is key to telco customer churn post-COVID-19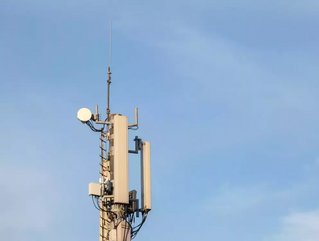 Telcos won our favour during the pandemic, but how will they maintain customer loyalty post-COVID...
I've never been more grateful for technology than I am right now. Thanks to video calls and messaging platforms, I've been able to stay in touch with loved ones and colleagues no matter the distance. Most of us have endured months of limited in-person interaction and most of the global workforce is still operating remotely, and yet we've all managed to stay connected. We have the telecommunications industry to thank for keeping the world socially connected even when we're all socially distanced. It has proven itself as the backbone of the global economy. 
But that doesn't mean telcos will emerge from the pandemic unscathed. Like every business, they're now faced with unprecedented new challenges and new heights of competitiveness. After all, who could've predicted that 5G networks would be blamed for spreading a virus? But beyond combatting strange conspiracy theories, telco companies have had their work cut out for them in a bid to win customers and hang on to existing ones at a time when connectivity really has never been more important.  
Telcos won our favour during the pandemic, but how will they maintain customer loyalty post-COVID?
Winning over the fickle customer
The saying goes that the customer is king, but we all know they're often a difficult monarch to please. Because of the steep cost of maintaining fixed infrastructure that must be offset by revenue, the constant revolving-door of new customer acquisitions has always been problematic for telcos. And the stakes are only getting higher. According to Accenture, 77% of consumers admit retracting their brand loyalty faster now than they did three years previously. 
Given that it's never been easier for customers to shop around to find a better deal, every provider must constantly invent new, enticing packages to lure in new customers and pour more and more budget into ambitious marketing and advertising campaigns to plug the gaps left by departing customers. But churn in the industry remains high and telcos' failure to grow their user base is one of the chief reasons share prices have stagnated over recent years. 
And now, on top of the hot competition between themselves, providers are facing an additional threat from the freemium models of over-the-top (OTT) players like WhatsApp or FaceTime, who are leveraging their infrastructure to deliver services that are reducing demand for traditional voice calls and SMS. 
While people will eventually leave their homes and return to their offices as the world slowly winds back up post-COVID, habits acquired during the pandemic will likely continue to shape consumer behaviour moving forwards. For many industries, the pandemic has proven that working remotely really can work and many companies will likely adopt more flexible working models. Even in our personal lives, most of us will continue to rely on digital services more than we ever did before. That's a great opportunity for telcos. But those that figure out how to keep and maximise existing customers, rather than constantly scrambling to replace lost ones, will ultimately be the winners. 
From dumb pipes to digital service provider
Two questions should be top of mind for telcos trying to appease their existing customers: how can we improve the quality of our service and how can we improve our customer service experience? The answer to both lies in their data.
Data is a powerful tool for any business hoping to serve its customers better and to improve the product or service it provides. For telcos, it can provide greater personalisation for current customers, generating insights that can anticipate a customer's usage needs and creating more tailored deals and packages accordingly. The right offer, delivered at just the right moment, could make the difference between a long-standing customer choosing to stay with their current provider or switching to the enticing limited-time offer of a competitor. 
Yet despite the fact that telcos generate huge volumes of data from their customers, converting these into useful insights isn't always straightforward. Most companies provide mobile, broadband and IT services to a variety of different customers, from family homes all the way up to SMEs and large businesses, which can make collecting and managing data an incredibly complex process. 
Switzerland's largest telecommunications company, Swisscom, is a good example. Catering to a range of customer types, the company faced a challenge many telcos will be all too familiar with. Different business units generating data, creating siloes across the business and making it almost impossible to get a complete view of customers, contracts, service status and billing positions.  
Using Hitachi Vantara's Pentaho platform, Swisscom's Business Customers division was able to create a central hub where data from 30 different business units – including marketing, sales and quality assurance and more – could be brought together in one place and accessed in real-time by customer service reps. It means that instead of staff checking multiple data sources for a single request, they now have all the information they need right at their fingertips in one easy-to-use view. 
Modernising the way data is stored and managed is the fundamental first step to getting more out of it. For telcos, having the right data in the right place at the right time can connect customer service reps with the information they need faster, helping them to resolve customer inquiries or complaints in a more efficient manner. But it is also the route to discovering higher-level insights that can be used to proactively create more personalised offerings and identify new engagement opportunities before a customer walks away. That's more important now than ever, given that many customers – particularly the average consumer or small businesses – will be financially impacted by the pandemic. 
The opportunity for telcos extends beyond just providing a better service for customers. Data insights present the chance to position themselves as more than just utility providers, transforming into digital service providers to compete with OTT providers and secure customer loyalty.
By Tom Christensen, CTO and Customer Advocacy, Northern EMEA at