Wiliot secure $200m investment to create a new era of IoT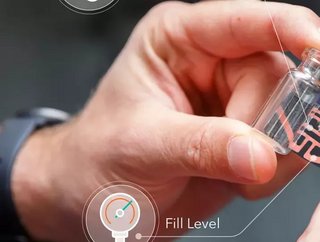 Internet of Things (IoT) pioneers, Wiliot, has secured a $200 million investment round led by SoftBank Vision Fund 2 to accelerate the company's mission
Wiliot is a Sensing as a Service company and Internet of Things (IoT) technology leader. Its self-powered, stamp-sized computer is changing the relationship between manufacturers and their products.
With SoftBank's Vision Fund 2 backing, Wiliot will accelerate its mission to create a new era of IoT. 
This new era will see intelligence and connectivity brought to trillions of products that move through global supply chains, from crates and packaging to clothes, medicine and perishable goods.
"Wiliot has created a vision of the future of AI-enabled IoT, and we are delighted that SoftBank is supporting us in making this future a reality," said Tal Tamir, Wiliot's CEO. 
"IoT is a vision created around Things and our mission at Wiliot is to use cutting edge hardware, AI-based sensing and an innovative business model to implement a safer and more transparent world, a world in which all the things around us help consumers use them better and suppliers avoid waste," he continued.
IoT tags to support supply chains
Wiliot has created a platform built on Wiliot IoT Pixels and the Wiliot Cloud. Wiliot IoT Pixels are tiny low-cost, self-powered tags.
These tags can be attached to any product or packaging to sense a range of physical and environment data. This data is then fed into the Wiliot Cloud where machine learning algorithms translate data into actionable insights for businesses across a range of industries.
Not only does the Wiliot Cloud translate data into actionable insights, but it also ensures data remains secure, private and authentic.
There has been a huge gap as trillions of products travel miles around the world without any date being available as to their status, whereabouts or situation. This leads global supply chains in a vulnerable position.
Recognising this massive gap hindering many supply chains, Wiliot's platform is designed to combat this issue.
Now, many leaders in consumer-packaged goods, pharmaceuticals, furniture and apparel have been working with Wiliot to add to their sensing capabilities, intelligence and connectivity. 
Powering towards a new era of IoT
With its technology, Wiliot-enabled products and packaging can sense temperature, fill level, motion, location changes, humidity and proximity. Wiliot IoT Pixels can be integrated into a whole host of different products, it can be integrated into both vaccine vials and food packaging, amongst other things.
This IoT technology brings real-time transparency to the supply chain. It allows brands, for the first time, to understand inventory levels throughout their retail channels.
Keen to accelerate its mission to create a new era of IoT, Wiliot will use the latest round of capital to grow its team and scale its channels for the launch of its V2 product. This new product will offer next-generation performance that will push forward Wiliot's vision for a new IoT