Year in review: Pentahotels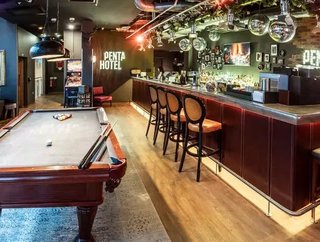 As part of our Year in Review series, I present an excerpt from my interview earlier this year withHeiko Rieder, VP of Revenue Management and Reservatio...
As part of our Year in Review series, I present an excerpt from my interview earlier this year with Heiko Rieder, VP of Revenue Management and Reservations at Pentahotels, a global brand of neighbourhood lifestyle hotels serving upper-mid market business and leisure travellers at 29 locations in eight countries on two continents.
As a brand that prides itself on providing an experience which is simultaneously luxurious and informally relaxed, Rieder and his team are constantly using technology to support the agile values and vision of the brand in a way that accounts for an ever-changing world. Rieder and I talked digital transformation, CSR and the changing nature of the hospitality space.
There are many things that make up a truly great hospitality experience: a sense of luxury, peacefulness, access to new and exciting activities – ask someone why they enjoyed their stay or meal somewhere and you could get a different answer every time. From fluffy towels and exquisite room service to eye-catching art on the lobby walls, at the heart of each and every positive experience is, it could be argued, a sense of attentiveness to the needs of the guest. Identifying and providing what will genuinely delight a guest can be the difference between a lifelong customer and a damning TripAdvisor review. This obviously applies to the entire length and breadth of the customer experience, from the moment of booking to check out and beyond. Therefore, if the desires and habits of its customers change, a hotel needs to change with it. 
"We're monitoring a significant shift in behaviour driven by younger generations of business and leisure travellers," explains Heiko Rieder, Vice President of Revenue Management and Reservations at Pentahotels, noting that Millennials and members of Generation Z expect a greater degree of flexibility in terms of business travel. We sat down with Rieder to explore the ways in which Pentahotels is harnessing innovative technologies, embracing a new ideology centred around corporate social responsibility and forging new collaborative partnerships with companies dedicated to digitally transforming the guest experience in response to changing demographics and customer priorities. 
SEE ALSO: 
"We're actually seeing talent choose their employer based on the flexibility of the company's travel policy," he says. "Also, it's very important to them that, at the beginning or end of a business trip, they can add a night or two, which brings together the business and leisure components of their trip." The rise in "bleisure" travel is well documented: global technology company Expedia found that, of the approximately 400mn Americans that travelled long-distance for business in 2018, approximately 60% of them extended their trip by at least a day. "We're seeing more and more business travellers, who would previously have been gone by Friday, stay through the weekend," observes Rieder. "It's a good business opportunity for us, and one we need to be properly equipped for." Sustainability and social responsibility are also becoming key decision-making factors in the minds of younger travellers. 
One of the major trends in the hotel space (alongside almost every other space) that has emerged in recent years is the increased emphasis that customers place on sustainability. Last year, The Shelton Group reported that, in the US workforce, 79% of Millennials consider a company's social and environmental commitments when deciding where to work, a statistic with clear implications for a hotel brand looking to attract guests. Pentahotels has been actively pursuing a CSR-centric strategy for several years. "We had a change of senior management here and our president, Mr Eugène Staal, has changed the way we think and act regarding CSR," says Rieder. "He has fully incorporated CSR into our culture and we believe that it's something the target group that visits our hotels feels is important. We have launched several very creative campaigns focusing on contributing to our hotels' surrounding neighbourhoods and the environment as a whole." 
For more on the intersection of sustainability, technology and customer service at Pentahotels, click here to read the full article in our digital brochure.