2014 to 2020: the Ant Group story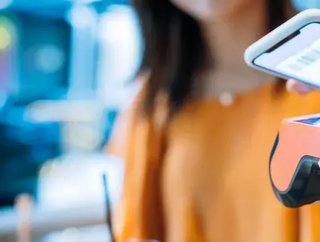 It's China's biggest payment provider, but where did Ant Group come from and where is it going...
The rise of digital payments is continuous, but perhaps even more so this past year with Covid-19, a cashless society has become the norm.
In February 2020 the Payment & Clearing Association of China (PCAC) launched an action to encourage people to use online, mobile and QR payments to avoid the risk of infection. It was found that by March about 776 million people were using mobile payments in . 
Who is Ant Group?
Ant Group is China's biggest payments provider, with more than monthly users on its digital payments service Alipay. 
Formally known as Ant Financial, Ant Group is an affiliate company of the Chinese Alibaba Group and was set up in 2014. The group owns one of China's largest digital payment platforms Alipay, founded in 2004, which serves close to users. Ant Group was formed not only to serve as the parent company to Alipay but also to other financial services such as loans and wealth management.
Ant Group was set to raise more than $34 billion in an initial public offering (IPO) in November 2020. The float would have broken records as the biggest in history until it was suspended at the 11th hour. 
Why did the regulators in Shanghai and Hong Kong suspend the IPO?
Regulators had a meeting with Ant Group founder Jack Ma and other top executives of the company, during which it was made clear to the company that they needed to '' its lending, insurance and wealth management services, and that they would be subject to greater governmental oversight. 
The Shanghai stock exchange made a regarding the situation: "Your company has also reported significant issues such as the changes in financial technology regulatory environment. These issues may result in your company not meeting the conditions for listing or meeting the information disclosure requirements."
The statement links to the drafted new rules about microlending, which could curb the profits and growth of fintechs in the region. These rules were proposed by China's central bank, The People's Bank of China, and the China Banking and Insurance Regulatory Commission. 
The suspension affected Alibaba, which owns about a third of Ant Group and whose technology supports its payments system, as they fell by nine per cent in the US trading market. 
What is the latest?
Earlier this month Ant Group CEO Simon Hu unexpectedly resigned for "personal reasons" as the company underwent a restructure. Hu, who was named chief executive of the Alibaba Group Holding affiliate in 2019, has been replaced by executive chairman Eric Jing.
Ant Group is now demanding bigger in order to rebuild valuation as it tries to counterbalance losses from the government clampdown on its lending business. They are requesting profitable commissions from its payment platform at the expense of local banks. 
This move will allow Jack Ma, the controlling shareholder, to restore the group's valuation after the pull of the company's planned initial public offering.
"Ant is still looking for an IPO and it wants to improve its valuation that has taken a hit from the regulatory overhaul," a person close to the company told the Financial Times. "The solution is to grow in areas that come with fewer restrictions."