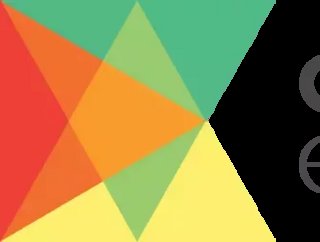 The CEO of Actual Experience talks to Technology Magazine about his responsibilities at the hybrid workplace management company
Tell us about your current role and responsibilities 

 
I'm CEO and Co-founder of Actual Experience, a hybrid workplace management company that aims to level the playing field for hybrid workers. We work in partnership with organisations such as Accenture, Verizon and Vodafone to build a digital world that works properly. 
Aside from the usual responsibilities of a CEO, my main responsibility is to help the people at Actual. Business is about people. People set culture. Culture is about how we behave. Behaviour is set by example, and in any company, this example is set by leadership. Being aware and acting accordingly is a key part of my role. We use our analytics capabilities to understand the employee experience of our hybrid workers and identify who needs support to help them do their roles well. Making sure we practice what we preach. 
I also help our partners to sell our product to customers, to sell our company to investors and pitch our vision to anyone who will listen! 
How do you see your role evolving over time?  

 
Fundamentally, my role will still be working with partners in creating the best human experiences and remaining focused on helping as many enterprise organisations scale their digital solutions to improve their employee and customer experience. 
Twelve years ago, our company was a start-up. What we do is still unique in the market today and therefore the ability to articulate our vision with conviction will continue to be a key skill. As a business one major step change we have seen is our pivot from an IT-led product, to a HR product. The role of CHRO is going to be crucial in the future workplace, and our analytics are key to helping them solve any problems regarding hybrid-working. 
Our vision, to make the digital world work properly through the lens of human experience, is an idea that is completely new to many executives. The key challenge we will continue to face is convincing business leaders to take ownership of human experience at the C-Suite. 
What initially drew you to work for the company?

 
My Co-founder Professor Jonathan Pitts and I met over a decade ago. I worked for Cisco at the time and Prof would come to me with big research ideas looking for feasibility in the business world. One of these ideas caught my attention, the ability to look at data across digital supply chains and create an experience score as a proxy for how a person would feel interacting with a digital service. I suggested he change a small part of it and eight years later he phoned me up and said he had done it, and the rest is history. 
We're in a crucial period right now. In the future, I want to be at the helm as we expand into new markets. 
What motivates and drives you each day in your role 

 
I'm obviously driven to make the business as successful as possible, but knowing that our technology has the ability to make people's lives better is also a huge incentive for me. Our mission is to help businesses find the 2-4% of employees that really struggle - our well-being cohort - who are meant to be digital workers but struggle to hear and see each other to collaborate on a daily basis. This is in addition to the unequal cohort of 10-15% of employees that are slowed ten times more than others, amounting to wasted time of up to 15 days per year on average. For these employees, it can mean a huge amount of frustration and a reduction in well-being due to anxiety and stress.  
Actual Experience provides actionable data for CHROs to vastly improve the employee experience for hybrid workers. Our dataset can be used to enhance the digital workplace, drive greener growth, manage employee experience, well-being and improve inclusion and equality in the enterprise. 
Can you highlight a couple of achievements you're most proud of since you joined?

 
My biggest achievement is just having been able to grow the business into what it is today.  
Having the inclination and shared vision with Prof to be able to take the research he'd been working on during his time at Queen Mary University of London and turn it into a publicly listed business that makes employees' working lives better.  
What were some career highlights before your current role? 
In terms of career highlights, I am definitely most proud of my time and achievements here at Actual. Some stand out ones would be our IPO, which really made all those years of effort feel 'real' and justified our journey up to that point. It was also incredibly important for our people and their families too. 
Another would be securing our first clients which happened to be the Falkland Islands Government. We worked closely with a team there over many years offering insights that eventually led to BBC iPlayer being made available again to locals. Also, our work with Ofcom has been incredibly important both to us as a business, and the UK government. Our data was instrumental in the set-up of digital Britain, and even after all these years, the information we provided is still being used. 
Then finally, it's the unexpected things that happen. For instance, we received a letter of deep gratitude totally unexpectedly from employees of a company where we had managed to get their digital workplace working properly after years of pain. For me and for this business that is determined to make a difference to people's lives, things like this letter are incredibly rewarding.