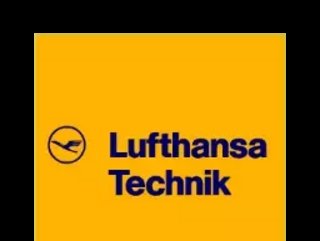 Senior Director of Digital Solutions Data and Analytics at Lufthansa Technik speaks to Technology Magazine...
Tell us about your role and responsibilities at Lufthansa Technik
Currently I lead the department for Digital Solutions Data & Analytics in the product segment of digital fleet solutions - the home of AVIATAR, the digital TechOps platform of Lufthansa Technik.
My interdisciplinary team of aircraft engineers, software developers, product owners and managers, data engineers and data scientists is responsible for the development and operation of various applications to support the technical operations of the fleet of our customers.
How do you see your role evolving over time?  
Being a Computer Scientist by education and by heart, I was always fascinated by how to use computers and algorithms to turn data into something tangible. Either into useful visualisations to generate process transparency, or business insights. The role data plays in the business dramatically changed in the past ten to twenty years. From a byproduct of IT (hard to use and expensive to store) to a valuable asset in the business. 
I spent most of my career with the task to turn data into actionable insights and the industry was always creative to give it different names - Track and Trace, Business Intelligence, Advanced Analytics, or Artificial Intelligence. What changed was the amount of data that could be processed and the technologies to analyse the data generating more and more value. 
But the biggest evolution came when we started to use data not only to improve existing processes, but also to think in terms of completely new data-driven products.
What initially drew you to work for Lufthansa Technik?
The opportunity to combine my passion for computer science with the fascinating world of aviation was a perfect match. Even today after 16 years in the industry that didn't change.
Can you highlight a couple of achievements you're most proud of since you joined?
Continuously raising awareness of the value that lies in our data and that entire business models can be hidden in it has always been a concern of mine. And to raise the awareness that job profiles like software developers and data scientists must be part of our internal workforce side by side with the aeronautical engineers, mechanics, and technicians.
As part of the digitalisation strategy, we created AVIATAR as an independent TechOps platform for the industry. From the beginning, I was responsible for data and analytics-related products offered on the platform. This has continuously evolved from monitoring the condition of aircraft to predictive algorithms that can predict technical failures. Starting with a small team, we have grown to over 50 people from all different disciplines. Software developers, engineers, product managers, and data scientists work together on the digital future of the aviation industry. It was our joint success to create an environment where this interdisciplinary and agile collaboration can take place.
What triggered the need for the AVIATAR platform initially?
About 5 years ago our Executive Board started a digital initiative knowing, that the future of the Lufthansa Technik depends on our digital capabilities, too. We identified three fields of action: Digitise the core of our business, digitally enhancing our current portfolio and extending our product portfolio with standalone digital offerings. To be able to offer especially these standalone digital offerings, AVIATAR was born. An independent digital TechOps platform for the industry allowing us to offer open, modular, and neutral digital products.
How did Google Cloud become involved and what makes them such a good partner?
About two years after we started, we realised that our analytics stack needed to be renewed. Technological development was rapid and new technologies would open up new possibilities. Furthermore, the self-managed technology stack we had until then meant a lot of administration and not enough scalability. We were looking for a technology stack that could grow with our needs, quickly adapt to new technical possibilities, and still offer scalability and cost transparency. And we found that stack in the Google Cloud. The experience in the field of analytics that undoubtedly distinguishes Google can be found in all the solutions. And we can maximise the time our Data Scientists spend working on solving problems and not worrying about infrastructure issues. That by itself leads to more fun at work and better and faster results. Google accompanied us closely and in partnership during the migration and thus made the silent migration possible in the shortest possible time. In the middle of the pandemic.
What are your plans for the AVIATAR platform moving forward?
Safety, efficiency, and cost reduction were always our main drivers for the sake of our customers. 
We can influence these positively with the help of digitisation to a much greater extent than was previously conceivable. If we succeed in making processes more flexible and dynamic, transforming unplanned events into planned ones and thus avoiding operational interruptions, this has a direct impact on our main goals.
Also to continuously improve the experience of our customers and the sustainability of our industry. When we combine our decades of engineering and operational expertise with the algorithmic intelligence developed by our data scientists based on numerous datasets we have - the sky is the limit.   
What motivates and drives you each day in your role - and do you have any mentors?
To work with an interdisciplinary team that shares the enthusiasm of digital, analytics, and data, that has an entrepreneurial spirit and the ability to generate data and engineering-driven products is the best motivation I can think of. And to have a management team that supports new ways of thinking and working and has the perseverance and understanding that turning data into actionable insights is a demanding and sophisticated task that cannot be achieved overnight is the best mentoring I could think of.
Thanks to Jan and to Julia Michaelis for arranging this interview.