6 Transformative Digital Trends for 2021 and Beyond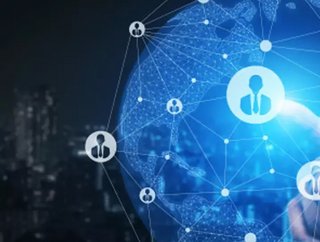 Nora Winkens from Daffodil Software discusses what trends we should be expected to see when looking to the future of digital transformation
The outbreak of COVID-19 global pandemic accelerated our journey into the world wherein the physical and digital boundaries are blurred. Top leaders were expecting organizations to take onto this journey but didn't expect the pace at which it actually happened. Organisations are embracing digital transformation with both hands to attain a competitive advantage in their industry. 
The role of digital IT advancements is more critical than ever in the world. Businesses and their leaders are under immense pressure to create enhanced digital experiences for their employees and customers. These digital transformation solutions are helping the organisations to cater to the ever-changing consumer expectations and behaviours by providing valuable insights to establish long-lasting relationships. Moreover, with the implementation of such digitally advanced solutions, the employees of the organisations are also benefiting from them in respect to expanding their scope of work and bandwidth. 
Following are 6 transformative digital trends which the organizations should keep in consideration while they are planning to implement digital transformation solutions across their operations. 
Data Analytics:

Data is one of the top digital transformations trends and will continue to be. Despite the fact that organizations are trying to utilise data points, it is still an untapped goldmine and its real potential is yet to be unlocked. For an organization to build a strong digital transformation strategy, they need to focus on different data points and how they can put them to use. Data along with digital tech solutions like artificial intelligence and machine learning would be one of the top digital transformation initiatives in the coming years for organizations to make an impact in this cutting edge digital ecosystem. It is important for businesses to understand their capabilities to utilise data to their advantage. 

Customer Data Platforms (CDPs):

Organisations can never begin their digital transformation journey alone, their customers are always on the parallel road to embrace these new additions. In the last couple of years, customers are getting smarter and gone are those days when organisations used to invest in just one data management software. Specific data platforms like CRM, CMS etc failed to understand the importance of in-depth data analytics and missed out on some important data points provided by the consumers. Businesses have started to understand that specific data platforms are resulting in segmented customer data. Customer data platforms (CDP) is one of the digital trends wherein there is an integrated customer database which helps the organisations with a unified database, its processing, consolidation and execution from various online and offline channels. In the coming time, CDP would be one of the elements for profitable growth for the organisations. 

Digital Security:

DevOps is changing the way digital organisations are innovating. As enterprises are on their way to digital transformation, it is important for IT leaders to realise that they need to implement approaches to incorporate security into their new digital products and solutions while keeping up their pace of technology innovation. Security is one of the top concerns for the organisations and is turning out to be one of the biggest bottlenecks organisations are coming across on their journey to digital transformation. Therefore, digital security is one of the latest trends that will change the business landscape. Some of the organisations have already started embedding security culture, practices, tools etc into their DevOps pipelines known as DevSecOps. It will help the organisation with strengthening their security and improve compliance maturity levels of the organization's DevOps pipeline. 

Artificial Intelligence:

In the coming years, artificial intelligence would become an integral part of an organisation's digital transformation strategy.  It implies that all the important systems, work processes, business strategies etc would be re-designed around the offerings of

artificial intelligence solutions

and their possibilities. The main objective here would be to foster a fully autonomous AI digital environment wherein the human resources and machine would be able to collaborate to bring out valuable data-driven insights for the organization. 

Internet of Things:

Embracing technological advancements is one of the key differentiators for organisations in today's fast paced, unpredictable business environment. The speed at which technology is advancing is high and the speed at which organisations are planning to implement these advancements is also accelerating since the outbreak of the global pandemic. IoT is one of the emerging technologies which made a mark for itself due to the COVID-19 crisis. Businesses across the industries embraced

IoT solutions

as one of the top digital technologies as it offered increased connectivity and data points to analyse in the future. 

5G:

5G is making way for itself and would be part of the new normal routine of organisations across the industries to enhance their speed and bandwidth of their operations. It will help the organisations in providing reliable connectivity which would result in enhancing the employee productivity, along with improved consumer satisfaction & experience. It would help the organisations with better digital collaboration, leading to accelerate their overall digital transformation journey. 
Above mentioned digital trends are altogether aiming to enhance the organisation's overall productivity, their solution offerings and overall customer experiences & engagement. We operate in a highly uncertain and competitive business environment wherein the consumers' needs and expectations are evolving at a fast pace, resulting in new challenges and opportunities for businesses. 
The coming years will focus on understanding the changing needs of the consumers and delivering best experiences with the help of these dynamic technological advancements. Organisations and their leaders need to realise that this wave of digital transformation is extremely important for them to stay relevant in their industry and for their customers, hence it is important to get on board with the right tech partner who understands your business nature, its requirements and offers suitable digital transformation services. It is important for organisations along with their digital transformation service providers to re-define their current business model and offerings based on these new emerging technologies.