Executive Q&A with Anders Tullgren, CEO of Staccs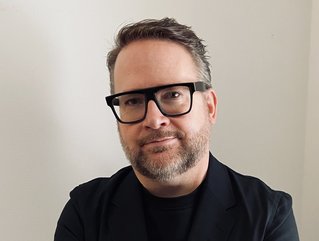 Staccs is dubbed 'The home of concerts', providing an on-demand streaming platform where music fans can watch the best live performances ever recorded
Sweden-based music tech startup Staccs is an on-demand streaming service for recorded concerts and music documentaries. Think Netflix, but just music.
They've been launched nearly a year now and you can watch concerts from Oasis, Rolling Stones, David Bowie and much more.
CEO Anders Tullgren gives us an insight into building a business as a fan, for the fans...
Can you tell us about your role and responsibilities?
I am the CEO of Staccs and have been working at the startup since late 2020. During this time I have been tasked with overseeing the launch of Staccs across the Nordic and Baltic states. I was originally brought in because of my background working within the entertainment and tech industries, which I have been doing for over twenty years. I have worked with global companies such as HBO and Universal Pictures. At Universal Pictures, I held different positions where I found myself working internationally in London, Tokyo and in the Nordics. Within my career I have also been an integral part of launching several streaming platforms.
In terms of responsibilities, my role is very much about driving the continued success of launching Staccs and developing the business further, in identifying opportunities for growth. We have been laying out the foundations for Staccs to become a forward-thinking media company with ambitious growth aspirations. It is still very early days for us as a startup in which we have built everything ourselves. The goal is for Staccs to be considered the global home for concerts on demand and music documentaries, as well as the ultimate meeting place for music fans.
What is your point of difference as a business?
One of our USPs is focused around the business model offering which differentiates us from others. We have created a user-centric model for our content providers which favours them for royalty payments. All potential earnings for the artists and rights holders will be directly correlated to the content the fan engages with. This user-centric model will see Staccs divide each fan's subscription fee only between the rights holders for the video content they've watched, rather than the traditional pay-per-play models used by other services which sees subscription fees divided up by overall streams on the entire platform.
Now that we have a healthy community of subscribers, we are able to analyse consumer behaviour in regards to how they engage with our content. We've got access to data which showcases what types of users are enjoying which types of content, and for how long. This can be utilised in a way that can benefit the music industry and presents a competitive advantage.
Another point of difference within our product is the ability for fans to curate a service for others - almost like an extension of the live concert experience, whereby a space is created for fans to come together to enjoy content. This fosters the growth of a thriving community of music lovers who have a common interest in the music they love. A lot of hard work has gone into setting up the foundations of Staccs and our USPs, yet there is still so much more ahead for us.
What technology are you most looking forward to using more of?
We have built the product from scratch and therefore we've had to ensure we are innovative in everything we do. Developing a new and original product isn't easy. Operating as a premium-streaming platform, the tech is the first thing users engage with and therefore has to be as state-of-the-art as possible. From building our backend system, designing new tech features, establishing our own royalty system, developing the user interface, through to choosing the content - everything we have created is original and intended for the best experience music fans can have.
We have a team of developers that are constantly innovating our platform to ensure functionalities and features allow for a seamless user experience and provide them with the best way to enjoy our content in the highest quality possible. We have some fantastic new tech features we will be rolling out later this year.
One particular feature that is due to launch is the 'Setlist' function. This particular feature allows users to curate their own experience on Staccs. They can choose their favourite clips from videos and generate their ultimate setlist of content.
All this has been achieved in a short time, and even though we are a young company we have some ambitious plans to continue the advancement of our product.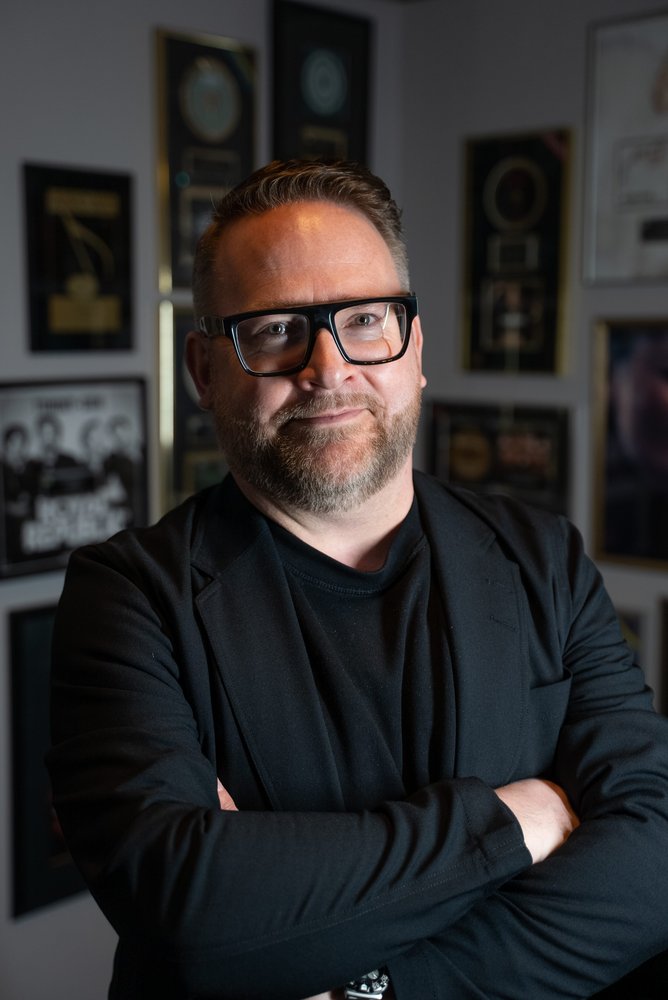 What has been your career highlight prior to your current role?
I have always worked within the entertainment and tech industries. Prior to working at Staccs, I held different roles at world-class organisations such as Universal Pictures and HBO. I have a proven background in branding, customer acquisition and relationship management for global leading entertainment companies. I have dedicated my career to building teams, promoting brands, growing sales and adding to the accomplishment of all the companies I have worked for.
There have been many career highlights prior to Staccs and it's hard to pinpoint specifics. I consider myself a passionate and creative commercial leader, and I've had the privilege of leveraging my entrepreneurial mindset while working with a vast range of creative agencies, massive media campaigns and high-level industry executives. I have partnered with companies who are considered global powerhouses, companies like Google, Apple, Samsung, Telia, and Microsoft, to name a few.
Working within an international role at Universal Pictures allowed me to be located around the world, including in London, Tokyo and the Nordics. This has helped shape who I am today and given me the experience to lead Staccs for the journey ahead.
What has been your highlight in your current role?
One of the biggest highlights to date is creating a positive working environment for the team. As a startup and having to build the company from the ground up, sustaining a brilliant workforce is crucial for us.
We now boast a fantastic, talented team of individuals who each offer Staccs something vital in regards to their expertise. We are a mix of experienced industry professionals that includes tech wizards, music industry experts, legal personnel, marketing professionals, young executives and much more. What's important is that we all have a common passion - music. This is important for collaborating together for the common goal of creating a successful Staccs. I myself am a huge fan of music and live concerts. It's one of my biggest passions in life and is one of the reasons why I decided to join Staccs.
Also, in the short time I have been at the company, seeing the launch of our product into the market has been great to see. With our user subscription increasing and seeing fantastic customer feedback, it is clear to see that there is an appetite for our product. This shows that everything we have created from scratch has been worth it.
What is your leadership style?
I truly trust the team I work with day in and day out. I am lucky to work with such talented people and therefore I like to create an environment for collaboration and trust. Everyone has a perspective to offer and by listening to everyone's opinions, Staccs benefits from a developed strategy that is well rounded. Not long ago we made a sweep of new strategic hires which was a game-changing moment for Staccs. This new recruitment drive added value to us in terms of unrivalled industry experience which allows us to take the next step forward as a company.
By entrusting your workforce, you will find that it provides motivation to them in which they find themselves in an influential role that can affect business strategy and really impact how we move forward as a startup. As a company we provide not only classic concert material, but also music documentaries and other music related video content. Everyone in the team has a passion for this and it helps us to provide fans with a brilliant product. Staccs is built by fans, for fans.
What exciting plans do you have coming up as an organisation?
The future for Staccs is exciting. We have only launched across the Nordic and Baltic states and our ambition is to become the global home for concerts on demand and music documentaries, as well as the ultimate meeting place for music fans. There is a plan to expand into new markets and with our user subscriber base continually rising, we can see the huge potential for a product like ours.
We have also recently launched our brand new production suite - Staccs Originals. Not only does it offer subscribers original and exclusive content but it helps to drive the onboarding of new users. We have seen a fantastic reaction from the industry to our new production arm. It allows us to work collaboratively with artists to create unique content that we know fans will love.
Also, given the ability for fans to create a curated service, Staccs is establishing a community of like-minded fans whereby they can come together to enjoy our content who all have a common interest. We are working almost like an extension to the live scene where communities of fans are built, friendships are made and the love for music is shared. As a platform, we exist for the music fan and therefore by providing content which cannot be enjoyed anywhere else and offering the tools for fans to come together, Staccs will truly become the home for music fans to meet and enjoy unrivalled music content.