Accenture: train employees to think like technologists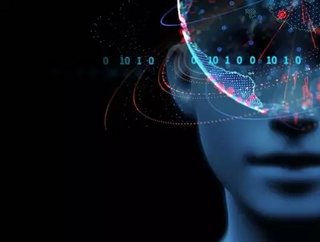 Accenture's Technology Trends Report 2021 advances digital twins, remote working and tech-minded employees for business success...
Accenture has released its Technology Trends Report 2021 , which advocates training employees to think like technologists for future business success.
It says that:
77 per cent of executives state that their technology architecture is becoming very critical or critical to the overall success of their organization.
87 per cent of executives agree digital twins are becoming essential to their organization's ability to collaborate in strategic ecosystem partnerships.
86 per cent of executives agree their organization must train its people to think like technologists—to use and customize technology solutions at the individual level, but without highly technical skills.
87 per cent of executives believe the remote workforce opens up the market for difficult to find talent and expands the competition for talent among organizations.
90 per cent of executives state that multiparty systems will enable their ecosystems to forge a more resilient and adaptable foundation to create new value with their organization's partners.
The report breaks down five key areas where companies should focus their attention to exploit a new era of digital-first leadership.
Technology architecture
Business and technology strategies have become intertwined to the point of fusion. Cloud spending is up threefold and 70 per cent of companies already using cloud intend to increase spending. The report also identifies a "battle between technology stacks" as cloud, AI and edge vie for business investment, alongside broad decisions about technology architecture and an explosion in Everything-as-a-Service (XaaS).
Digital twins
Entire factories, product cycles, supply chains, ports and cities are being modelled using advances in digital twin complexity. The report says, "When built on comprehensive, compatible and trusted data, intelligent twins and mirrored environments will help enterprises optimise operations, detect and predict anomalies, pivot to prevent unplanned downtime, enable greater autonomy, and dynamically adjust their designs and strategies with every new piece of data they collect or new test that they run."
Democratised technology
An array of technology is now available to laypeople, with the rise of natural language processing, low-code platforms and RPA, to name a few. The report notes, "Democratised technology lets people optimise their work or fix pain points on their own. Without having to request major IT projects, people can create a custom dashboard for a group's finances, build an app to approve and automatically fulfill purchase orders and much more. Suddenly, the ability to create technology solutions belongs to people all across the enterprise."
Working from home – or anywhere
Accenture envisions a BYOD 2.0 where technology platforms support a totally fluid working environment, employees thrive and companies succeed off the back of rethinking their workforce model. It says: "Think back to the early days of the "bring your own device" (BYOD) movement, when companies allowed employees to bring their own laptops or smartphones into the office. Employers had to implement new policies and tech solutions, enabling flexibility while mitigating the risk of devices that weren't entirely within their control. But it also gave employees a chance for a better work experience and ultimately saved companies money. Now we've moved beyond BYOD and into BYOE: employees are bringing entire environments to work."
Complex ecosystems
Multiparty systems (MPS) include blockchain, distributed ledger, distributed database and tokenization, among others. Accenture says: "Even as companies were making drastic cuts and scrambling to keep operating during the height of the pandemic, organisations across industries doubled down on exploration and investment in MPS. From contact tracing to frictionless payments, applications for technologies that were once considered too complicated, far from maturity or niche suddenly took centre stage."