Adyen beat market expectations as it partners with Just Eat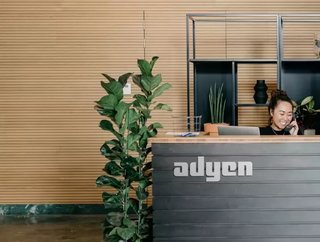 Payment platform Adyen has beat market expectations with a 65% jump in first-half core profit and announce a new partnership with Just Eat
The Dutch company that help to process payments for Netflix, Facebook and Uber cited higher volumes and strong growth in North America as the reasons for this sizeable jump.
Adyen reported adjusted earnings before interest, taxes, depreciation and amortisation (EBITDA) of €272 million, for the six months ended June 30. The company's net revenue also rose 46% from the same period last year to €445 million. This surpassed an analysts forecast of €425 million.
It also confirmed its medium-term compound annual growth rate targets at a rate of around 25-30%.
Accelerated shift in trends facilitating growth
Accounting for a significant portion of its growth is higher volumes in Adyens existing customers. This was seen from customers such as McDonald's and total Adyen volumes were up 67% to 216 billion euros from a year earlier.
"We are solidly executing our strategy in a space that is consistently buoyed by macroeconomic trends ... many of which were accelerated by COVID-19. Ordering ahead, curbside pick-up, and in-store purchases with self-service checkouts will continue to be part of our everyday reality," Adyen said in a statement.
Trends such as the shift toward online retail in the pandemic were accelerated and support Ayden's growth. The pandemic has also driven a change, likely to be lasting, in the way consumers collect the goods they buy as well as how they pay for them.
In partnership with Just Eat
This market growth comes as Adyen announce it has partnered with Just Eat to implement its card issuing solution in the form of Takeaway Pay Card. The company's solution enables Just Eat Takeaway.com to issue pre-funded cards to employees for meal expenses. 
"We're thrilled to see more use cases of our issuing solution being implemented," said Kamran Zaki, COO of Adyen. 
"Not only does our issuing solution make it easy for Just Eat Takeaway.com and its clients' employees to shop and dine, but their HR teams also benefit from the instant and transparent overview of employee spending," he continued.