Air taxi deep dive: Porsche and Boeing aim for urban aerial luxury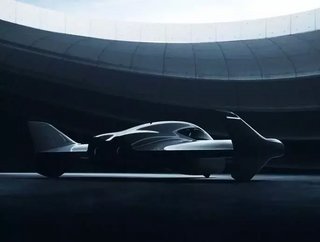 This week, Volkwagen's German luxury car brand Porsche announced that it is entering into a new partnership with airplane manufacturer Boeing to desig...
This week, Volkwagen's German luxury car brand Porsche announced that it is entering into a new partnership with airplane manufacturer Boeing to design and build an electric flying vehicle for use as transportation in urban environments. The battle for the emerging air taxi market has a new combatant. 
Even though the flying Delorians powered by nuclear fusion that Steven Spielberg promised us failed to materialise by 2015 (something I'm still bitter about) the hover cars that fill the smog-choked skies of the hyper-urban future in films like Blade Runner 2049 may be a timely prediction. Don't let me down, Denis Villeneuve. 
Being dragged, kicking and screaming, from the pages of pulp science fiction and 'auter dystopian cinema', the flying taxi may be about to enter our lives in a huge way. Earlier this year, a report released by Nexa Advisors estimated that, between 2020-40 there is a direct value of $318bn to be captured from the burgeoning market. That figure includes about $244bn in operator revenue, $32bn in operating costs associated with infrastructure and airspace management, and $41bn in eVTOL vehicle sales, based on a study of 74 cities across the globe identified as capable of supporting an air taxi market. 
Meet Volocopter: The first to take flight
The first ever successful flight of an air taxi in an urban environment was carried out in Dubai in 2017. As early morning mist bathed the city in soft pink light, an 'autonomous air taxi' built by German startup Volocopter rose into the air, completing a 200 meter test flight. 
Volocopter's business model is based around its proprietary VoloPorts, futuristic terminals built in collaboration with UK startup Skyports. The two firms began their partnership earlier this year and have obtained permission to test the concept in Singapore on 22 October - weather permitting. 
"In the end, we want to have Volocopter systems here in Singapore as a public transport system for business travellers or tourists," said Alexander Zosel, Volocopter co-founder told the press. 
SEE ALSO:
The company says it wants to start operating public routes in the next two to three years, for around the cost of a limousine ride, and that Singapore, Dubai and Frankfurt are all top contenders for its first route. 
Meet the rest: Flocking together
Volocopter may have been the first company to successfully trial its eVTOL vehicles, but in the last two years it has found itself in an increasingly crowded marketplace, as startups and major firms scramble to get their taxis into the air. 
Uber Air is currently working to start tests of its aerial ridesharing offering to cities around the world as early as next year. Recently, Melbourne joined Dallas and Los Angeles in becoming the first cities to offer Uber Air flights, with the goal of beginning demonstrator flights in 2020 and commercial operations in 2023. The company is currently working with five manufacturers, Embraer, Bell, Boeing subsidiary Aurora, Pipistrel and Karen Aircraft on eVTOL concepts that Uber Air says will be safe, quiet, and environmentally conscious, and will support other transportation options. 
In a race to nail down a successful go to market strategy and demonstrate a functional product, German startup Lilium has been in discussions with investors to raise a round of funding between $400mn and $500mn. "It's not only a benefit in terms of relieving society from transit traffic, but the much, much bigger benefit would be that everyone can use it and that people can get to their destination five times quicker, basically a five times increase of their daily radius of life," Lilium founder and CEO Daniel Wiegand said in 2017. "This connectivity is going to be a huge benefit to society but also economic growth." 
As with any new form of transportation or technology, the race between market entrants isn't just to see who can do it first, but who can do it cheaply and sustainably, as well as overcoming the social and political boundaries to adoption. 
"The more I cover this, the more and more concerned I become that this is just another low-volume aerospace market," said Aviation Week reporter Graham Warwick on the publication's weekly podcast. 
"It's no longer a technical issue," Warwick continued. "It's no longer even a regulatory issue. It's a political and a social issue. Can you actually get people to ride into these things, cities to allow people to ride in these things, and then can you get the price down to the point where it becomes…a level of public transport that people don't point at it every time it flies over your head and say, 'Rich people fly that, and I don't like it, so I don't want it here.' Until we get the social barriers removed, the political barriers removed, I don't see the market shifting beyond a little bit bigger than the light helicopter market today and that worries me."
Overcoming the problems of price and the image of a classist divide (conversations about which are, rightly, a hot topic across the world right now) are going to be a major challenge for an industry that wants to give every Silicon Valley tech professional the chance to ride around the bay in their own private helicopter.  
Doubling down on luxury 
Which brings us back to Porsche and Boeing. Rather than joining other air taxi companies in a race to prices low enough to be affordable and provoke mass adoption, the new partners are aiming in the other direction. Because a personal private helicopter operated by Uber would be too low rent, apparently. 
"Porsche is looking to enhance its scope as a sports car manufacturer by becoming a leading brand for premium mobility. In the longer term, this could mean moving into the third dimension of travel," says Detlev von Platen, Member of the Executive Board for Sales and Marketing at Porsche AG. "We are combining the strengths of two leading global companies to address a potential key market segment of the future."
As part of the partnership, the two companies will create an international team to set about exploring various aspects of urban air mobility, as well as whether or not there's a market for premium flying taxis.
At the same time, Boeing, Porsche and Boeing subsidiary Aurora Flight Sciences are also developing a concept for a fully electric vertical takeoff and landing vehicle. Engineers from both companies, as well as Porsche subsidiaries Porsche Engineering Services GmbH and Studio F.A. Porsche, will implement and test a prototype. 
Alongside the press release, Porsche put out a concept image of a luxury flying car, which does look absolutely incredible. 
Whether or not (even more) luxurious eVTOL taxis take off in the next decade remains to be seen, but the flying cars of the future look a lot closer now than ever before.