ALE: Connectivity in hospitality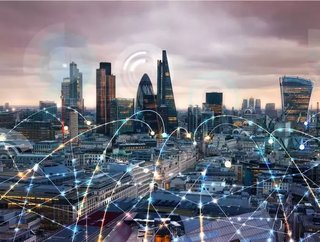 The Internet of Things, room automation, artificial intelligence and virtual assistants such as Amazon's Alexa are making headway in the hotels and ho...
The Internet of Things, room automation, artificial intelligence and virtual assistants such as Amazon's Alexa are making headway in the hotels and hospitality sector, but none of this is possible without the right foundation of secure connectivity. No matter how luxurious your hotel, how sumptuous the food or how relaxing the spa, if you don't offer secure connectivity and mobile guest services, you are unlikely to fill your rooms. Christophe Ameline, Head of Vertical Markets Strategy & Offer at ALE, looks at the issues and the technologies that are now available to enable hoteliers to provide the services that guests expect.
Hospitality is a connected industry. Even back in 2014, 40% of people traveling on business had three or more connected devices, because smart and wearable tech offer far greater functionality to people on the move. Inside the hotel, guests are turning to their own tech for information and entertainment rather than traditional hotel services.
It's secure access first – and last
Hoteliers realize that to grow their business they need to invest in technology. According to the 2017 Lodging Technology Study, 57% of hotels are planning to increase investment with 42% intending to maintain their technology spend. The top priority is to increase digital customer engagement in a secure environment, and for this, mobility and connectivity need to be at the center of their digital transformation strategy.
Wireless connectivity is now an essential amenity. Guests experience it at home, at work and increasingly on the move – so they have high expectations. In fact, Wi-Fi is so central to the guest experience that only room cost ranks higher in importance to guests. But providing Wi-Fi is more than just providing connectivity bars on a device - balancing easy access with security is key.
See also:
1) From the lobby to the lounger – pervasive and high-quality Wi-Fi
Providing consistent Wi-Fi access can present a major headache in hospitality environments. Not just because of the number of users, devices and amount of data on the network, but because often the buildings were not designed with networks in mind!

Managing the network infrastructure footprint, particularly in historic hotels, is one of the first considerations. Old buildings with thick walls or metal structures mean that it is just not possible to run all the cables you need to support room technology. The 140-year-old Waldhaus Flims Alpine Grand Hotel & Spa recognized this problem, but through the use of hospitality access points (AP), the hotel rooms could each be connected via a single LAN cable. These specialized access points act as 'mini-switches' which ensure access to internet, telephony and video entertainment, only with a much smaller footprint. Where it is impossible to bring Ethernet to some areas of hotels, Wi-Fi meshing can provide the solution.

With IoT becoming the norm – room automation, IP security cameras, point of sale systems and virtual assistance devices – the growing pressure on networks to deliver uninterrupted quality of service to guests starts to become an issue.
Your Wi-Fi should follow that guest!
It is not simply a case of adding a few more access points around the hotel – you need a solution in place to ensure simple and secure guest access and authentication. This simplified connectivity needs to 'follow' the guest around the premises, providing access to services where and when they need them. For instance, APs that can continuously monitor connection metrics from mobile devices can use this data to steer device connection to most appropriate AP, which prevents the Wi-Fi network from slowing down as people move throughout the hotel grounds.
2) Follow that device – mobile guest services from digital reception to check-out
A guest that uses the spa, the restaurant and the gym leads to a better bottom line. The key to unlocking this is the guest's personal device – from providing direct bookings and services before guests arrive, to saving time by checking-out straight from their smartphone. This type of personalized experience ultimately means better guest engagement.
This requires frictionless digital interaction between guest and hotel departments - be that the front desk, restaurant or other facilities. With today's open APIs (application programming interface), it is becoming easier than ever to integrate voice and message capabilities directly into guest loyalty or eConcierge apps.
There are some great examples of this already happening. In Sweden for example, The Winery Hotel wanted a fully mobile approach to guest communications and completely rejected the idea of in-room telephones. It implemented a mobile eConcierge app to provide guest access to hotel services and enterprise-grade telephony from their own smart devices. This enables the hotel to be at their service 24/7 – wherever they are on the premises – and communicate offers and notifications straight to its guests' smartphones.
Beyond this, location-based services are quickly establishing themselves as a way to offer guests services – offering directions to one of the resort's featured restaurants or letting guests know what offers are available when they are walking past the spa are just a couple of examples. Successful digital engagement in the future will be personalized in these ways, and the data gained from mobile engagement will be invaluable to hoteliers in offering personalized services and push notifications based on individual preferences.
And mobility is not just for guests…
Behind the scenes in hotels such as The Buddha Bar Hotel in Paris, enhanced mobility services are enabling staff to be contactable anywhere on-site, resulting in staff being more attentive to guests' demands. Add to this apps which enable employees to instantly report room availability via a code on their mobile device, or log and respond to maintenance issues on the move, and you can start to see how these capabilities can all add up to get guests checked in faster and keep them happy during their stay.
3) Securing networks and containing threats
Hotels are a growing target for hackers and data thieves. The open, guest-facing nature of the hospitality industry means that hotels and venues need to be welcoming to guests and their devices. But with so many mobile, wearable and IoT devices entering the hotel space, balancing guest access while keeping data, hotel functions and back-end services secure is vital.
Containers and PANs provide the solution
One of the core principles behind building a secure network for hotels is containerization technology. This is a method of creating virtual isolated environments on a single converged network. The idea is to group connected devices with a common function and the respective authorized users into a unique, virtual IoT 'container'. For example, the 'guest access container' acts as its own network where guest users cannot see or interact with devices within the finance department's container, or the IP cameras and alarm systems operated by the security team. Within each container, quality of service and security rules can be enforced and it is possible to reserve or limit bandwidth, prioritize traffic and block undesired applications.
As connectivity grows and with so many devices in guest rooms, you also need to consider what each guest can interact with - smart TVs, intelligent room assistants or climate control. With guests able to connect and mirror movies to the IPTV, how do you stop them connecting and streaming to the TV next door? The answer is the Personal Area Network (PAN). A PAN is almost like having a dedicated Wi-Fi network for every room, where guests can interact with room technology as they'd expect at home – but crucially only in their room. Yes, hotels need to get connected, but they need to be smart about network security and the technology is now available to enable them to do just this.
Stay another day
To drive these benefits to their bottom line, hotels don't just need to offer better mobility, they need to offer smarter mobility. The integration of a guest's device through bespoke applications and services is only the beginning of the process - hoteliers need to add a personal touch to their technology offerings. That means enhancing guest experience with services that transform the Internet of Things into the Hospitality of Things and mobile engagement that offers timely and appropriate services to guests. But with digital criminals on the prowl and tech savvy guests highly aware of digital risks, securing hotel networks can no longer be an afterthought – secure connectivity needs to be at the center of design.