Alibaba to open data centres in Thailand and South Korea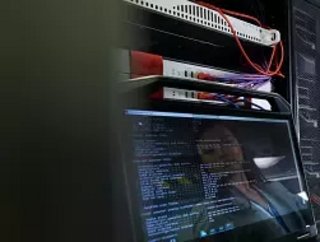 Chinese cloud supplier Alibaba expands regional data centre footprint to Thailand and South Korea in 2022
Alibaba Cloud is set to open new data centres in Thailand and South Korea next year to cater to the cloud computing needs of businesses in the two countries. This is in addition to technology investments that include a custom Arm-based server chip which has just been announced.
The move follows aggressive plans by the Chinese cloud supplier to expand its regional footprint, which now covers markets such as Indonesia, Singapore, Malaysia and more recently, the Philippines.
Alibaba Cloud said that with the South Korea data centre, local businesses of all sizes will be able to deploy mission-critical workloads while enjoying more reliable and secure cloud services with lower latency.
In Thailand, the facility will offer products and solutions in line with the Thai government's 20-year strategy to promote digital innovation and the development of sustainable technologies, called Thailand 4.0.
The general manager of international business at Alibaba Cloud Intelligence, Selina Yuan, noted that the company is confident it will be able to support local customers in South Korea and Thailand to meet the two countries' digitalisation needs.
Range of technologies to make public cloud more accessible
In addition, Alibaba Cloud has also unveiled technologies, products and solutions in order to make public cloud services more accessible to enterprises and developers.
This includes its fourth generation ApsaraCompute Shenlong architecture with container elasticity, storage, input/output (IO) performance, latency and chip-level security hardening features.
Alibaba Cloud claimed that the architecture now supports data intensive applications, increasing storage (Input Output) by 300% to three million IOPS. Storage and network IO latencies have also decreased to as low as 30 and 16 microseconds, respectively.
The company has also launched a new database platform called DBStack, which can be deployed using Kubernetes and brings cloud-native database systems to on-premise environments. DBStack can be used to manage several different database engines on a single on-premise platform.
New server chip
Another significant development from Alibaba Cloud has just arrived in the form of its new custom developed processor called Yitian 710. The Arm-based processor is powered by 128 Arm cores with a top clock speed of 3.2GHz.
With 60 billion integrated transistors, Yitian 710 is also the first server processor that is compatible with the latest Armv9 architecture.
Jeff Zhang, president of Alibaba Cloud Intelligence and head of Alibaba's Damo research arm said: "Together with our global partners including Intel, Nvidia, AMD and Arm, we will continue to innovate our compute infrastructure and offer diverse computing services for our global customers."