Altimeter Research: EX the top strategic priority in 2021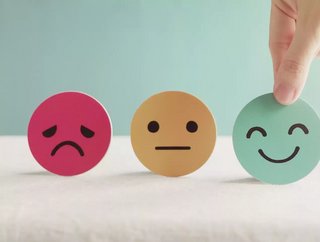 Successful digital transformation among high performers hinges on employee experience
Altimeter research, from business transformation consultants Prophet, releases The 2021 State of Digital Transformation report.
They identified that average performers (36% of those surveyed) "merely provided good tools for employees to collaborate with each other", failing to match more successful companies (40%) who centred their approach around "a common, clear purpose, rather than transformation for the sake of change or updating platforms."
The business transformation specialists went on to indicate that initiatives were far more likely to engage properly "if everyone understands the benefits, and the expected outcomes."
Unsurprisingly, customer-facing transformations were also of high importance to success according to Altimeter.
Other great insights from the report:
Top transformation goals
While "growth and innovation" were the top transformation goals for the highest performers, the average performers cited "modernisation and efficiency" as theirs.
Transformation approach
Across the board, the majority of companies took a "holistic, or coordinated simultaneous transformation approach to transform the organisation, rather than transforming departments in isolation, or sequentially"
COVID-19 outcomes
While COVID-19 naturally "reduced budgets and resources for transformation", it actually accelerated digital transformation for high performers.
Success more likely if driven from the top
Transformations were more likely to succeed if led by the CEO (underlining the need for a top-down vision).
Agile culture
Generating a culture of agility and autonomy is a key to enabling transformation success, with high performers (37%) having "a culture where employees could make quick decisions to respond to customer interactions, and initiate trials with minimal oversight."
Customer journey
A converged customer journey map, spanning several functions was commonly used; but high performers (42%) were found to be "leveraging AI to gain insights from the unified customer journey and continually optimising it."
Digital campaigns
30% of participants ran "always-on" digital marketing campaigns that responded in real-time to customer interactions using data-based, personalised messaging or experiences. Top performers gather data from web, email, social, ads "as well as newer channels such as in-store or in-product."
Data analytics
High performers incorporated "data science leadership, a clear strategy for how to use data, and platforms that can store multi-source data, conduct analysis, and make recommendations that are accessible to the whole organisation."
Sales and marketing
The convergence of sales, service and marketing teams, "enabling them to share revenue goals, and operate off unified plans to engage the customer and create opportunities for cross-selling and upselling", was crucial to high performers (40%).
About Altimeter (a Prophet company):
Altimeter helps leaders thrive by providing research and advisory on how to leverage disruptive technologies. Their analysts take a holistic, yet pragmatic approach to understanding the intersection of technology and the human side of business. Their work is focused on the front end of disruption, to help leaders clearly see the road ahead, make the tough decisions early, and thrive in the face of change. They give insight into what is important and why, what to do about it, and how to do it well.