Amazon Deploys Cashierless Checkout Tech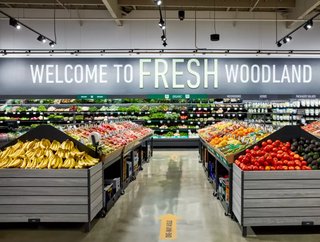 Amazon integrates cashierless technology into its first full-size grocery store. Is this the future of retail?
On June 17th, the first Amazon Fresh store without cashiers will open its doors to the public. Instead of queueing up to scan their products, customers will be able to grab items off the shelves and head out the door without worrying about checkout. The store will also have Amazon package pickups, kiosks, and Amazon One payment systems, which withdraw money at the scan of a palm. 
Most importantly, this will be the first time that Amazon has launched its "Just Walk Out" system in a full-size grocery store. 'Do customers like standing in lines?' asked Amazon Vice President Dilip Kumar. 'This fundamentally tackles a problem of how you get convenience in physical locations, especially when people are hard-pressed for time'. 
How Do Customers Pay? 
When you walk into the store, you can scan a QR code from your phone's home screen, a credit or debit card linked to your Amazon account, or Amazon One. As you stroll through the aisles and select goods from the shelves, weight sensors and vision cameras will track what you take. Finally, once you're finished, Amazon will bill your account sans cashier. 
Does It Have Any Competitors? 
Startups like Standard Cognition, Grabango, and Trigo have received venture capital investments to pilot similar cashierless technology, but they can't match the sheer scale of Amazon. Instead, their pitch to retail stores is that they won't try to outcompete them in the marketplace. For the most part, they pose no threat. 
How Did Bezos Get Here? 
1994: Invests

US$10,000

of his own money

1997: Takes Amazon public 

1998: Expands into music 

1999: Patents "1-Click" checkout system 

2005: Launches

Amazon Prime

 

2012: Acquires robotics company

Kiva Systems

2017: Acquires

Whole Foods

 

2020: Amasses massive profits during the pandemic
Over the past twelve months, Amazon Prime has grown from 50 million to 200 million subscribers. At this point, the company can launch whatever its heart desires. 
Where Does Amazon Go From Here? 
Instead of keeping its cashierless technology to itself, Amazon intends to sell it to other retailers. An Amazon subsidiary, Whole Foods may also integrate it into its checkout lines. At the Newark Liberty and LaGuardia airports, several CIBO Express stores will install cashierless systems. And the company's plans extend far beyond the United States. In South Korea, Amazon partnered with Hyundai to launch the world's first cashierless department store; in India, Bezos announced that he aims to remake the nation's retail economy. 
But Amazon will soon pass hands. On July 5th, 2021—27 years after Amazon was first incorporated—Andy Jassy will take over as CEO and Bezos will move on to other projects. Therefore, it remains to be seen what the remainder of 2021 will hold. But if the company continues on its current path, cashierless tech may soon conquer the retail market.