Anaplan to be acquired by Thoma Bravo for US$10.7bn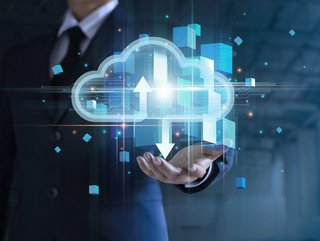 Thoma Bravo is buying software maker Anaplan for US$10.7bn, which will see Anaplan become a privately held company upon completion of the deal
Private equity investment firm Thoma Bravo has signed a deal to acquire business planning software company Anaplan for US$10.7bn.
Founded in 2006, Anaplan offers a cloud-native connected platform that helps businesses make better plans and decisions faster.
Anaplan's Polaris Calculation Engine and Hyperblock technology are designed to allow customers to see "what-if" scenarios, contextualise current performance in real-time and forecast future outcomes for faster, more confident decisions. Anaplan claims that its customers gain agility to pivot strategies rapidly, redeploy resources and optimise plans for growth, efficiency, demand and profitability.
"We are thrilled to partner with Thoma Bravo to build on the strength of our innovative platform and capitalise on the massive opportunity and incredible demand we are seeing," said Frank Calderoni, Chairman & Chief Executive Officer. "This is a clear validation of our team's outstanding work and the start of an exciting new chapter for Anaplan, our customers, and our partner ecosystem. We are confident that Thoma Bravo's resources and insights will help us accelerate and scale our growth strategy."
Solving critical business priorities
Features in Anaplan's platform include the ability to share data across the enterprise, delivering relevant information and insights to stakeholders in real-time. With role-based, auditable access, employees across an enterprise can contribute their expertise and knowledge.
"Anaplan is a clear leader in Connected Planning, solving critical business priorities for the world's largest enterprises as they implement strategic and complex digital transformations," said Holden Spaht, a Managing Partner at Thoma Bravo. "We have followed Anaplan for years and have seen the incredible value they bring customers through their best-in-class planning platform. We look forward to leveraging Thoma Bravo's extensive operational and investment expertise in enterprise software to support Anaplan in its future growth."
Delivering solutions at scale
Previous Thoma Bravo acquisitions include Veracode for $950mn in 2018, cybersecurity firm Proofpoint for $12.3bn in June and customer experience company Medallia for $6.4bn in July.
The deal to acquire Anaplan is expected to close is the first half of 2022, subject to customary closing conditions, including approval by Anaplan stockholders and regulatory approval.
"Anaplan has built a tremendously successful business through product innovation and a rigorous approach to delivering value for their customers and partner ecosystem," said Tara Gadgil, a Partner at Thoma Bravo. "We look forward to working closely with Anaplan's talented and experienced team to continue delivering cloud-native SaaS solutions at scale."