Animoca Brands raises US$358.8m at $5bn valuation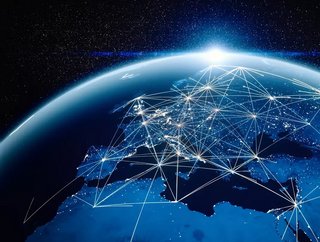 Animoca Brands, a Hong Kong-based game software and venture capital firm, will deepen its exposure to NFTs, gaming and metaverse projects with new funding
Animoca Brands, an investor in non-fungible token (NFT) and metaverse projects, has raised almost $358.8 million at a valuation of $5.5 billion.
The new capital will be used to continue funding strategic acquisitions and investments, product development, and licenses for popular intellectual properties.
The round was led by Liberty City Ventures, with other investors including 10T Holdings, C Ventures, Delta Fund, Gemini Frontier Fund, Smile Group, and others.
Adrian Cheng, founder of C Ventures, said: "The virtual world offers endless new opportunities to empower the next generation. It provides them with platforms to create and innovate and learn more about the digital technologies that are transforming our present and future."
Building on new technology opportunities
Animoca Brands is working to build the open metaverse by bringing digital property rights to online users through the use of blockchain and NFTs; these technologies enable the true digital ownership of users' virtual assets and data, and make possible various DeFi and GameFi opportunities (including play-to-earn), asset interoperability, and an open framework that can lead to greater equitability for all participants.
Yat Siu, co-founder and executive chairman of Animoca Brands, commented: "We are pleased to see continued and growing support from influential and strategic investors for Animoca Brands' mission to deliver true digital property rights and build the open metaverse.  We have set ourselves the ambitious goals of building an open Web3 and facilitating an open metaverse that expands financial inclusion.
"In 2021 we saw tremendous growth in this space and Animoca Brands has been one of the forefront leaders in the development of this industry.  We believe we are still at the initial stages of a new Internet revolution, and there are tremendous opportunities ahead of us in 2022 and beyond."
 
Enabling digital ownership of virtual assets 
During the course of 2021, Animoca Brands raised US$216.28 million to power its vision of digital property rights and the open metaverse, while its subsidiary The Sandbox completed a capital raise of US$93 million. 
The company and its subsidiaries offer a broad portfolio of game products, both centralised and decentralised, branded and original, with coverage across most primary platforms including mobile devices, game consoles, PC, web, and blockchain. Products include games, as well as collectibles, utility tokens, esports titles, and more.
Manuel Stotz, founder and  CEO of Kingsway Capital, commented: "The delivery of digital property rights might well be one of the most powerful ideas of the 21st century. What started 13 years ago with the launch of Bitcoin has proven to be the beginning of a new era in which digital ownership is embedded in the Internet, powered by decentralised blockchains. Gaming might well hold the key to mass adoption of blockchain technology, and Animoca Brands is perhaps the best positioned company in this space globally. In terms of emerging and frontier markets, where adoption is orders of magnitude faster than in the developed world, Animoca Brands has already had a tremendous impact on the way people live, play, and earn."