App Annie: 3.8 trillion hours spent on mobiles in 2021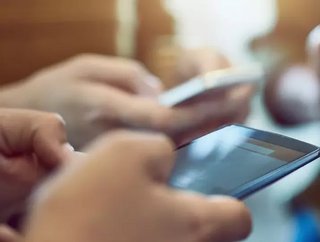 Mobile data and analytics firm App Annie has released its 'State of Mobile 2022' report, taking a look at the mobile ecosystem and trends in the industry
Smartphone users spent 3.8 trillion hours on mobile in 2021, according to App Annie's newly released "State of Mobile 2022″ report.
The mobile data and analytics company found that 2021 was record-breaking as consumers continue to embrace a mobile lifestyle. In the top 10 mobile markets, a staggering 4.8 hours a day were spent on mobile. Consumers spent $170 billion on apps, which is up 19% from last year. Downloads continue growing at 5% year over year to reach 230 billion.
"Mobile is the go-to device of the future. The big screen is slowly dying as mobile continues to break records in virtually every category - time spent, downloads and revenue," said Theodore Krantz, Chief Executive Officer of App Annie.
Creating new apps 
Publishers released 2 million new apps & games in 2021, according to the report. This brings the total of apps and games ever released on iOS and Google Play to over 21 million.
Google Play accounted for 77% of all apps and games releases in 2021. Across both iOS and Google Play, Games represented 15% of all new releases in 2021. The remaining 85% of new apps span all categories of the app stores, from mobile-first movers like social to mobile-forced industries like insurance and healthcare.
Consuming more entertainment on mobiles 
It was found that consumers have migrated more of their entertainment and games consumption onto mobile. In 2021, there were over 230 apps and games surpassing $100m in annual consumer spend, with 13 of them surpassing $1bn. 
"Mobile brings us closer together whether virtual or in person," said Krantz. "The future will be based on an immersive entertainment experience you create. You won't watch movies, you'll star in them."
Total hours spent watching video streaming apps grew 16% worldwide since pre-pandemic levels. But China saw declines as users shifted to short-form apps TikTok and Kwai, TikTok saw year-over-year growth rates as high as 75%. Netflix is on track to top 1 million downloads in more than 60 countries in 2022.
Mobile gaming grew to $116 billion an increase of 15%, fueled by the growth of hypercasual games. And interest in the metaverse catapulted leading avatar apps forward with 160% year-over-year growth.