AppDynamics: Helping companies optimise IT architecture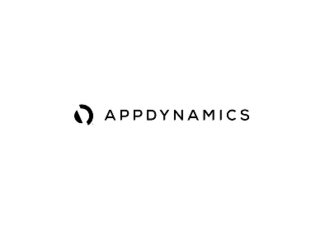 James Harvey, Executive CTO EMEAR, Cisco AppDynamics, spoke to Technology magazine about his role at the company and developments within the industry
What is your role? What are your key responsibilities?
I joined Cisco AppDynamics following 20 years of experience in the tech field, having held senior IT leadership positions at various companies in the banking, retail and oil sector. Today, as Executive CTO EMEAR, my overarching role is to advise and help organisations better understand their business needs and realise the full value and benefits of full-stack observability with business context.
What does AppDynamics do and what problem does it solve?
AppDynamics is a key component of Cisco's solution for full-stack observability, helping technologists see, understand, and optimise what happens inside and beyond their IT architecture, all through the lens of business impact. We help solve a common problem occurring in most organisations today, how to optimise the performance of critical applications that run businesses when they sit across a variety of infrastructures and span different teams and departments.
This can only be achieved when technologists have a complete and unified view of their IT environment. Whilst many IT leaders aim to achieve full-stack observability, they too often lack the tools, insight, and expertise needed to build on their existing monitoring capabilities and generate real-time visibility across their entire IT stack. We help them on their journey to observability by allowing them to understand the business impact of poor IT performance. And optimise the online experience of their applications and digital services, so they can offer the best user experience possible.
What separates AppDynamics from its peers?
While most vendors only focus on visibility across a technology stack, we believe that full-stack observability capabilities need to provide all teams with full-stack insights and full-stack actions that result in improved business and digital customer experiences. Only Cisco can deliver full-stack observability with correlation of the application across infrastructure and services powered by its broader technology domain expertise. Further correlation to business KPIs ties IT issues to actual revenue and prioritises decision-making around the things that actually matter.
What key challenges do you face as a leader right now?
The challenges our customer's face right now are my key challenges as well! IT teams are facing a heady mix of problems. They are being overwhelmed with data, they are battling with increased complexity across their IT environment, and the business is pushing them harder than ever to innovate and drive rapid digital transformation. We need to help deploy the solutions that fix these issues. First and foremost, my role is to ensure that we fully understand our customer's business and needs, so we can build and deliver the best products and services that resonate with their go-to-market strategy. To be an engineer of their success, we must never think that we know better than them! And last, but certainly not least, we shouldn't forget how essential it is, to align with what we're preaching externally. Only by driving transformation internally, to mirror what our customers are doing, we will be able to align business outcomes.
What is your leadership style?
I'd definitely define myself as a facilitator. I like to give people the freedom to succeed, and make processes as simple as possible. We don't need blockers that will prevent people from growing and fully realising themselves. When you hire great talent, there is no sense in micromanaging them. Instead, give them the advice, training, and tools they need and let them find their own way to the end goal. And if you stumble along the way, pick yourself back-up, and try again. It's essential to learn from mistakes to help you do better next time. So don't be afraid, be bold and try new things!
What drives you each day to make a difference?
Finding ways to impact people's lives positively through technology is always a rewarding experience. I love understanding the problems that customers are facing, whether that is breaking down a siloed working environment that is causing inefficiency and lost revenue, or having to fix unnecessary, painful war-rooms which are failing to solve IT performance issue quickly enough, working towards that end goal of delivering what's best for them and improving their business is a driver that keeps me going every day. Also, I truly believe that one's professional journey is a place for growing and learning. So I really do enjoy learning not only from my teams but also from our customers. It's those collaborative efforts that make every day different and exciting.
What are the market trends you see developing in the next 12-18 months?
I think the focus will definitely continue to be on the transition to full-stack observability. Indeed, the recent Cisco AppDynamics report, The Journey to Observability, showed that 40% of UK businesses have already started their transition to full-stack observability and a further 45% plan to do so in the next 12 months. That means that 85% of organisations will be somewhere along their journey to full-stack observability during 2022.
Today, technologists are at a crossroad and are facing a unique opportunity to have a game-changing impact on their organisations. They're rightly excited and confident about it, but the transition to full-stack observability is not an overnight process! It is a multi-stage venture that takes time and requires perseverance. So they'll need to continue to expand their monitoring capabilities, effect the cultural and structural changes needed to ensure a seamless move towards full-stack observability and focus on finding the right technology vendor to support their ambitions.