Apple to boost iPhone production by 20%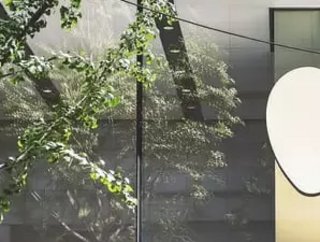 Apple asks suppliers to ramp up production of its next-gen iPhones following last year's 5G super cycle
According to Bloomberg, Apple wants its suppliers to increase production by up to 20%, a stark increase from its 2020 numbers, despite the phone giant describing last year as a 'super cycle' driven by new 5G models.
The company has maintained a production level of in the region of 75 million devices from the product launch to the end of the year, also according to Bloomberg. This rise would mean as many as 90 million of its new phones and the actual number could be a few million units shy of the new target. An Apple spokesperson hasn't been available yet.
Maturing 5G networks will expand iPhone sales further
Credit Suisse analysts added that 5G will continue upgrades as carriers expand their footprint of the new networks globally and as there are more reasons for consumers to buy an iPhone with 5G. It says it expects iPhone sales of 234 million units this year, 237 million next year and 249 million in 2023. Apple reported $47.94 billion in its iPhone revenue in Q2, which is up 65.5% year-over-year.
Credit Suisse analysts said they had seen good momentum in the iPhone 12 cycle and that they remain 'bullish' on 5G as a catalyst for iPhone upgrades over time, believing the momentum will likely slow to mainstream penetration within Apple's more than 1 billion iPhone user base as 5G coverage matures. They went on to say this year's new models will likely offer evolutionary upgrades over the 2020 model, with improved displays, cameras and processors, but long-term changes to the iPhone such as a foldable design and larger screen on the more affordable 5G iPhone SE would help the drive for new iPhone purchases.
The tech giant's shares jumped to a fresh record high on Wednesday, July 14th  following a report. Earlier this month, its main rival, Samsung Electronics, said June quarter profits are likely to rise by 53% from last year, to 12.5 trillion won, or $11 billion.