Apple commits €1bn to European Silicon Design Centre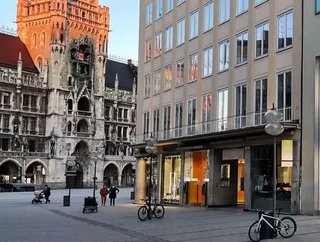 Apple will invest at least €1bn in its Munich-based engineering facility over the next three years alone...
Apple has announced a European Silicon Design Centre, launched with the promise of a €1 billion investment.
The engineering centre will build on Apple's existing engineering base in Munich, Germany, already the company's biggest European engineering base with nearly 1,500 engineers working on power management, application processors and wireless technology.
Apple's first operation in Munich dates back to 1981, when it had 10 employees.
German engineering
Apple is committing at least €1 billion to the expansion over the next three years and will extend Germany's engineering efforts for the company. About half of the company's global power management design team is based in the country, as well as many teams working on processor system-on-a-chip (SoC) technologies, and analogue and mixed signal solutions for iPhone.
In 2015, Apple opened the Bavarian Design Centre, which now has more than 350 engineers, many dedicated to power management across the company's product portfolio. Those teams have been responsible for a drop in average product energy use of more than 70 per cent over the past 10 years.
Apple and 5G tech
Apple will build a new 30,000 sq m facility in Munich's Karlstrasse which will be home to Europe's largest R&D site for mobile wireless semiconductors and software, including 5G and future technologies. Teams will also work on wireless modems for Apple products, while radio technologies will continue to be developed in Linz, Austria.
The building will run on 100 per cent renewable energy and is scheduled to open in late 2022.
Germany is 'part of our journey'
Apple CEO Tim Cook said, "I couldn't be more excited for everything our Munich engineering teams will discover – from exploring the new frontiers of 5G technology, to a new generation of technologies that bring power, speed, and connectivity to the world. Munich has been a home to Apple for four decades, and we're grateful to this community and to Germany for being a part of our journey."