Arvato and Columbia road join Technology, AI and Cyber Live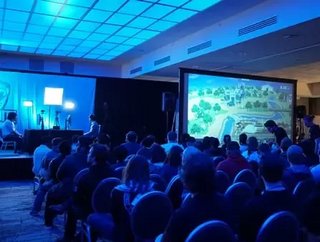 Established CRM solutions firm Arvato and digital sales consultancy start-up Columbia Road, join the Technology, AI and Cyber Live event
Arvato, designers of award-winning customer service and back office processing for some of the world's biggest brands and public sector clients joins Columbia Road, a tech startup in digital sales at the event today.
Are friends electric
Arvato has more than 50 years of experience in designing and delivering individual solutions. Its 'Countdown to 2030' campaign has been named as a finalist in the 'Best lead generation or nurturing campaign' category at the 2021 B2B Marketing Awards. The campaign marked the first time businesses in the electric vehicle ecosystem got together to discuss customer experience (CX) and the challenges of an electric future. The focus was on the role that customer experience will play in the transition to electric. Following this, Arvato launched its new digital content hub, Arvato Talks, to host industry reports and analysis on the topics discussed.
The Nordic touch
Columbia Road is a digital sales consultancy focusing on software development, design and full-stack marketing. The company, headquartered in Helsinki Finland, operates internationally as a part of Futurice Group with over 700 digital specialists and award-winning work culture. Its clients include multinational brands, B2B companies and service providers.
The company most recently partnered with global engineers, Vahterus,  for its digital sales transformation process. Established in 1990, Vahterus sells high-end heat exchangers for industrial applications in high tech industries.
Vahterus contacted Columbia Road to initiate a significant digital sales transformation program that would entail, for example, building new digital services for their highly specific needs in a very complex sales environment
To join the event go to:
https://technologymagazine.com/live/technology-ai-and-cyber-live-0