Baidu secures permit for fully driverless robotaxi services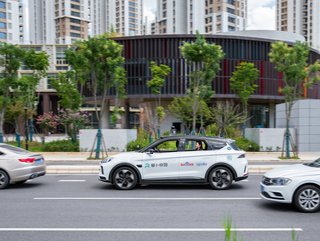 Baidu has become the first and only company to offer fully driverless robotaxi services to the public in China, without human drivers in the car
Baidu has become the first robotaxi operator in China to obtain permits for selling rides with no human driver or staff member inside the vehicles.
The tech giants autonomous ride-hailing service, Apollo Go, is now authorised to collect fares for robotaxi rides in Chongqing and Wuhan, two of China's largest cities.
"This is a tremendous qualitative change. Fully driverless cars providing rides on open roads to paying customers means we have finally come to the moment that the industry has been longing for. We believe these permits are a key milestone on the path to the inflection point when the industry can finally roll out fully autonomous driving services at scale," said Wei Dong, Vice President and Chief Safety Operation Officer of Baidu's Intelligent Driving Group.
Baidu will begin to provide fully driverless robotaxi services in the designated areas in Wuhan from 9 am to 5 pm, and Chongqing from 9:30 am to 4:30 pm, with five Apollo 5th gen robotaxis operating in each city.
The areas of service cover 13 square kilometers in the Wuhan Economic & Technological Development Zone, and 30 square kilometers in Chongqing's Yongchuan District.
Increasing number of driverless cars
To receive the permits, Baidu's robotaxis have undergone multiple steps of testing and licensing, starting from testing with a safety operator in the driving seat, to testing with a safety operator in the passenger seat, before finally receiving authorisation to operate with no human driver or operator in the vehicle.
In April, Baidu and rival robotaxi operator Pony.ai received approval from a Beijing suburban district to operate robotaxis without a human driver. But the Chinese capital still requires human staff to sit in the robotaxi with passengers.
Municipal authorities across China have issued an increasing number of permits in the last year that allow robotaxi companies to operate and charge fares in selected areas.