BCG: Top 10 Tactics for Growth Techs to Thrive & Survive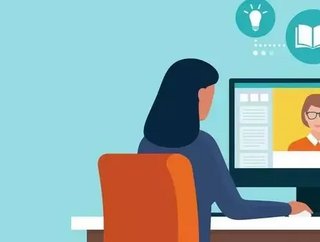 Boston Consulting Group (BCG) looks to the likes of Zoom & Teladoc and disruption and innovation helping 'Growth Tech' firms Survive, Thrive, and Inspir...
The 457 percent rise of Zoom stock in 2020 is destined to be one of the most memorable financial successes of the Covid era. The videoconferencing tool is at the vanguard of a trend of 'growth techs' (technology companies valued at less than $50bn) which have bucked market trends to perform 27 percentage points ahead of the US stock market since the outbreak reached the country.
Boston Consulting Group (BCG) has analysed Zoom, Teladoc Health (up 128% in 2020) and other high performing growth tech companies and mined the data for 10 top tactics for growth techs to thrive, survive and inspire.
Survive: Communicate, retain, monitor, digitise
BCG's findings are unsurprisingly focused on survival, a key term for businesses operating through the Covid pandemic. It breaks the survival imperative into four tactical elements.
1. Safeguard your culture by communicating directly and regularly
Put organisational culture at the top of your thinking. According to BCG's five-year survey of public companies, strong company cultures delivered a performance boost nearly two and a half times that of those with weak corporate culture.
With many employees concerned about their health, wellbeing and productivity while working from home, and potentially about job security, BCG recommends direct, frequent and honest communication with transparent decision making.
2. Retain the talent you will need for the rebound
Growth techs should only lose staff as a last resort. The Silicon Valley FAANGs (Facebook, Amazon, Apple, Netflix, Google) have deep pockets and an eye for talent. Those people will be crucial to accelerating through the rebound. Retaining top talent means keeping staff engaged, invested in the company's mission and informed. BCG recommends a 15-minute weekly call.
3. Set up a 'cash office' to monitor demand and cash
Rather than an actual cash office, BCG recommends a task force that mimics one. Its function is to:
Frame and update demand and supply scenarios on the basis of macroeconomic and business indicators.
Manage a dynamic 12-week cash-flow model.
Reprioritise major initiatives by value, feasibility, and operational impact.
Rigorously govern expense approvals and the release of scarce cash.
4. Circle the wagons with customers, and digitise your go-to-market strategy
Know your customers' situations and offer them solutions tailored to specific needs. BCG suggests using a 'SWAT team' to research individual customers, identify emerging needs and deliver industry-specific perspectives.
BCG's feedback also found clients were taken aback at the success of go-to-market processes via digital and virtual channels such as social media. It's also low cost, so making it work harder should be a key goal.
Thrive: Reposition, accelerate, invest and seek
The second spur of BCG's growth tech tactical handbook concentrates on opportunity. Again, it boils this down to four elements companies should focus on in order to thrive.
5. Reposition existing products as solutions to new needs
Even if you have to reengineer, make your existing products relevant to your customers current needs. BCG notes Zoom, which had to adapt to accommodate a demand surge of 20 percent in daily users, but sees more creative solutions elsewhere. In India, Uber has partnered with retailers to meet increased demand for household deliveries. It's also possible that existing features become more relevant; iCertis repositioned its AI-powered contract management platform to identify force majeure language in contracts.
6. Accelerate new products to market by repurposing your skills
Innovation should be a core purpose of growth tech companies, and adapting your launch priorities can take advantage of short-term opportunities. Oculus brought forward the release of virtual-reality fitness game Supernatural to exploit gym closures during the pandemic.
7. Invest in brand and product awareness
Such manoeuvres can also serve as effective marketing collateral for products and brands. Companies seem reactive and relevant, and can position their products, even if they already exist, as tailored to the exact needs of the moment.
8. Seek M&A opportunities
For growth techs with healthy cash reserves, now is the time to go shopping. It's a buyer's market, so keeping an eye on global markets, valuations and stock performance is crucial for companies that have the financial means.
Inspire: Dare, contribute
The final tactical couplet in BCG's playbook hopes to inspire confidence within growth tech companies, and outside.
9. Dare to be part of the solution
BCG flags Google's Covid-testing coordination app and Apple's donation of nine million surgical masks to hospitals as examples of daring to be part of the solution. It points out that despite the largesse of these examples, plenty of companies have managed to help in smaller ways, and suggests a company-wide search for ideas, leadership brainstorming and a Covid-19 solutions team as entry points.
10. Contribute to relief efforts aligned with your company's mission and purpose
Mounting damage to health and wealth means relief efforts have become more important. BCG says that while contributing to the relief effort is a matter of civic duty, it can also bolster team morale and create favourable goodwill from investors.
Growth tech companies are uniquely placed to survive, thrive and inspire through and beyond the pandemic, building on market success to ride out current challenges and prime themselves for an accelerated rebound while engendering trust and loyalty from customers and employees.