Bitcoin Alliance offers open banking for all in El Salvador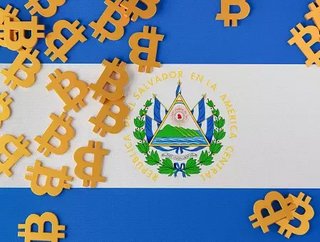 Bitcoin Alliance set to further next generation of Blockchain applications for open banking and financial inclusion to all
The Bitcoin Alliance is a new union between Banco Hipotecario, TESOBE, AP13, Qredo and Sovryn. It aims to offer open banking solutions to provide financial inclusion to El Salvador's people via Blockchain applications.
Groundbreaking Bitcoin law
El Salvador's groundbreaking Bitcoin Law entered into force on September 7, 2021, introducing unfamiliar challenges for traditional financial institutions as well as more specific consumer needs related to bitcoin storage and currency exchange.
Now leaders in the blockchain space will utilise their resources and knowledge to facilitate a smooth adoption of Bitcoin as legal tender, to help citizens reap the benefits of digital banking.
Banco Hipotecario, a national bank with a commercial focus, joined forces with the Open Bank Project and API3 to assess and facilitate solutions for Salvadorans and the financial service sector. The API3 and Open Bank Project 10-year partnership has set major ambitions to merge traditional and decentralised industries. With Banco Hipotecario, the joint-partnership hopes to realize the potential for end-to-end open digital systems.
The alliance has selected Qredo's decentralized custodial infrastructure to power bitcoin banking solutions in El Salvador. Alongside this, Sovryn, the Bitcoin-native decentralized trading and lending platform will provide the infrastructure to enable traditional banks to offer Bitcoin-native DeFi products such as lending, trading and Bitcoin backed-stablecoins to their customers.
Aim to democratise electronic payments
The collective aim is to accelerate the so-called democratisation of Bitcoin electronic payments and help citizens enjoy its benefits. It will also support the nation's larger financial framework to promote a smooth and effective integration of Bitcoin as legal tender, helping, it says, to drive financial inclusion for Salvadorans.
The Bitcoin phenomenon is propagating across Latin America. By leveraging Qredo's crypto infrastructure, which is compatible with the Bitcoin Lightning Network used in El Salvador, combined with Sovryn's ability to build on bitcoin, TESOBE's APIs and API3's Airnode; the alliance aims to support El Salvador's transition into a crypto-friendly financial services system.