Bitcoin among factors for Tesla's record quarterly profits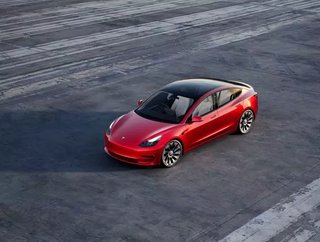 Tesla's announcement saw revenues and profits up, with its diversification into bitcoin investing showing its status as more of a tech than car company...
US electric vehicle manufacturer Tesla its results for the first quarter of 2021.
Highlights of the announcement included increased quarterly profits of $438mn, compared to $16mn last year., as well as revenues of $10.4bn - up from $6bn last year.
Tesla's bitcoin bet
The revenue increase was not only due to increased sales, but also stemmed from its highly publicised investment in Bitcoin, with the company having recently introduced measures to allow payments in the cryptocurrency.
In , Zachary Kirkhorn, Chief Financial Officer, said: "Tesla did invest $1.5 billion into bitcoin in Q1, and then we subsequently sold a 10% stake in that. We also allow customers to make vehicle deposits and final vehicle purchases using bitcoin."
Car deliveries, meanwhile, 184,800, with 180,338 produced. "We are encouraged by the strong reception of the Model Y in China and are quickly progressing to full production capacity," the company said. "The new Model S and Model X have also been exceptionally well received, with the new equipment installed and tested in Q1 and we are in the early stages of ramping production."
The positive news comes after recent negative headlines for Tesla, after a fatal crash in Texas that resulted in the deaths of two men, with the company's Autopilot feature initially blamed, something which the company denies was enabled.
Automotive or tech firm?
The company is currently valued at around , easily making it the world's most valuable car company. Its meteoric rise has led many to ask whether it is even truly an automotive manufacturer, or is rather a tech company. Indeed, CEO Elon Musk said in the earnings call: "I think long term, people will think of Tesla as much as an AI robotics company as we are a car company or an energy company. I think we are developing one of the strongest hardware and software AI teams in the world. Certainly, we appear to be able to use things with full self driving that others cannot."
(Image: Tesla)