Bitcoin climbs as cryptocurrencies rebound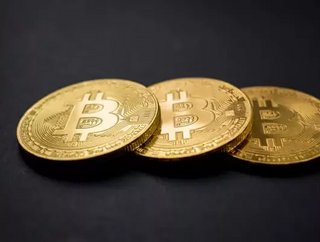 The cryptocurrency rebounds above $31,000 as Bitcoin and others recover from sell-off
Bitcoin and other cryptocurrencies recovered on Wednesday after its brutal sell-off, with the world's biggest digital currency climbing back above $31,000. The price of bitcoin rose by 6.9% just in the last 24 hours, up to $31,539 at 10am US Eastern Time, that is according to Coin Metrics data. Other smaller cryptocurrencies, ether and XRP also rebounded, going up about 9% and 6% respectively.
Yesterday, Tuesday, the crypto market witnessed significant selling, with Bitcoin falling below the $30,000 for the first time since the end of June. The plunge came on the back of the news that the New Jersey attorney general issued a 'cease and desist' letter to crypto lending firm BlockFi, essentially ordering it to stop offering interest-bearing accounts.
The reason for the July 21st higher move is not immediately clear as cryptocurrencies often undergo severe price swings. Bitcoin, as an example, had rallied to an all-time high of almost $65,000 in April, before halving in value in the months that followed.
A 'dead cat bounce'
It is thought the sudden and recent bounce is likely to be what is known as a 'dead cat bounce', whereby an asset briefly recovers from a prolonged decline before continuing to slide thereafter. It is also expected that unless bitcoin can climb above $32,000-$33,000 there will be more downslide, with the world's top cryptocurrency potentially falling as low as $24,000-$25,000. This is because there are many macro factors bearing down on risk-assets such as inflation worries, the pandemic and with crypto, regulatory oversight.
Pressure from regulation
There has been a growing crackdown on the cryptocurrency market and industry from regulators around the world. One main example is in China, where the authorities have sought to stamp out crypto-mining, which is the process that validates transactions and produces the new coins. Bitcoin, the world's largest cryptocurrency exchange, is facing intensifying pressure from regulators in the UK, Italy and some other countries.