Brave: Providing users a safe and fast browsing experience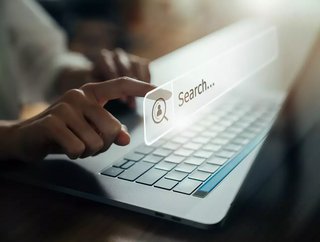 On a mission to 'fix' the web by giving users a safer, faster, and better browsing experience, Brave has recently passed 50 million monthly active users
Users across the globe are looking for a private, safe, and faster browsing experience, and are now turning to Brave. 
Brave is the first global, digital ad platform built for privacy. It offers advertisers the opportunity to participate in a premium, brand-safe, opt-in ad ecosystem, all designed for a future without 3rd party cookies. 
The company has just announced that for the fifth year in a row, it has doubled the number of its monthly active users, going from 24 million MAU on December 31st, 2020, to over 50 million by the end of 2021. It also ended the year with over 15.5 million daily active users (high water mark). 
New milestone for the company 
Founded in 2015, Brave was built by a team of privacy-focused, performance-oriented pioneers of the web, including the inventor of JavaScript and co-founder of Mozilla.
"Passing 50 million users is a tremendous milestone for our company. It is also a powerful confirmation of the global movement underway led by users seeking alternatives to the surveillance economy," said Brendan Eich, CEO and co-founder of Brave. 
"We've spent a successful year expanding our product range and our ecosystem, engaging with partners who share our vision for a Web free from Big Tech's shackles. We have seen an incredible response among our users, creators, and community. We aim to double this growth again in 2022 and engage with even more users who seek a privacy-conscious way to browse the Web that rewards them instead of punishes them with tracking, and helps them directly support creators."
Expanding products to meet privacy demands 
In March Brave acquired Tailcat, an open search engine that eventually became the foundation of Brave Search. Brave now offers the first private alternative to Google Search and Chrome, on both mobile and desktop.
In the third quarter of this year the company launched Brave Talk, a new privacy-focused video conferencing feature built directly into the Brave browser that enables unlimited video calls without sacrificing privacy. Video calling is now an important tool for work, school, and social activities, and Brave Talk allows users to collaborate and connect online in a private-by-design environment. Brave Talk uses a Premium payment platform which establishes unlinkability in the way we take payment for the use of digital products. 
Later in the year, Brave also launched the Brave Wallet, a browser-native crypto wallet built into the Brave desktop and mobile browsers, giving our users a way to store, manage, grow, and swap their crypto portfolio from a single wallet. Unlike most crypto wallets, the Brave Wallet does not require extensions, which reduces security risks and reliance on extra CPU and memory.