Bridging the digital Iron Curtain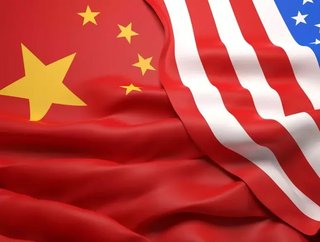 While technology may have united us during the pandemic, it is simultaneously uncovering an incompatibility which threatens to bring our progress to a s...
The impact of Covid-19 has left the economy reeling. Figures for Q2 of this year show that OECD GDP had declined by a staggering 9.8%. Evidently, there is crucial work to be done if we are to re-emerge from the pandemic with vigour.
A priority for recovery will be to embed digital. The pandemic has impacted every person, organisation and government, but the blow has been softened by technology. It has maintained an essential level of normalcy for our personal and professional lives; it has ensured that the wheels of commerce keep turning. 
That said, any technological step-change must manoeuvre the disparate digital regulations of East and West. While technology may have united us during the pandemic, it is simultaneously uncovering an incompatibility which threatens to bring our progress to a stop.
A "Digital Iron Curtain" is closing on us. In a period when partnership and cooperation have become so essential, we are at risk of a new barrier to progress. Overcoming it won't be easy, but I hope technology will once again steer us towards a solution that will conquer the divide. International businesses and economies rely on it.
The disparate East and West
The divergence between East and West grows. China's , building a new Silk Road throughout Asia, the Middle East and Africa, is knitting together regions which will provide the future growth of the world's economy. It is creating a separate ecosystem where the likes of Alibaba, Tencent, WeChat and TikTok are thriving and becoming the world's largest tech companies.
Countries like Kazakhstan, Uzbekistan, Kenya, Sri Lanka, Vietnam and Indonesia are all borrowing Chinese money to fund infrastructure projects - built by Chinese companies - and to trade with Chinese businesses. This anchors them to Chinese technology and ways of working. In fact, many of the countries involved have with China in areas of communication via advanced technologies such as .
Some of these are already embroiled in Western conflict. is the obvious one, with the West slowing down or stopping plans to deploy its 5G technology. This has had a huge impact on the telecommunications equipment used in both Europe and China. European telecoms companies still have some tricky decisions in front of them, as do their governments.
The threat to commerce
) is another example. It has already scrapped plans to build a London HQ because of current reluctance towards the use of Chinese tech. TikTok has also been forced to consider a sale, in order to create a Western version of the app that is acceptable to US authorities.
A recent report by the found that the UK relies on China for more than 50% of its supply of certain goods, including laptops, mobile phones, several drug compounds and goods with industrial applications, such as safety glass and steel-capped boots.
The banking industry is increasingly reliant on tech, and the sector could suffer from a further East-West divide. HSBC has historic ties to both China and the UK, although Asia constitutes the bulk of its earnings. Does that mean it will have to move away from UK customers because its technology will have to adapt to Chinese standards? It sounds inconceivable, but the questions will be asked.
Reconciling the digital giants
If a quick fix is desired, becoming listed on stock exchanges in both the East and West might do the trick. Alibaba did just that, listing in Hong Kong and New York as a way to secure a foothold and bridge the gap.
However, the problem with quick fixes is that they are never as robust and rarely address the underlying issue – in this case, conflicting digital standards. In the current circumstances, an effective solution must be one that enables East-West commerce. The alternative will see an already dwindling pool of trade partners diminish ever further as the iron curtain is drawn shut.
By definition, technology companies find solutions through innovation and ingenuity. We must apply that same outlook to overcome the digital iron curtain. Focused, strategic investments to create an independent integration layer compatible with both sides of the curtain will enable cooperation. The tech industry can help overcome regulatory challenges, navigate cloud environments and enable complex migrations. We must apply our expertise in a way that will benefit recovery, not impede it.
By Sanjay Brahmawar, CEO at Software AG