British Army streamlines processes with Red Hat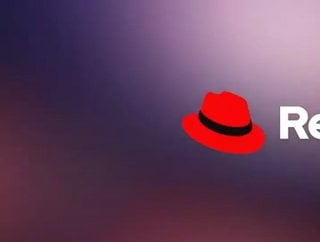 The provider's open source solutions are helping the British Army's Information Application Services (IAS) branch enhance their services and efficiency.
Software is eating the world, and open source is eating software. With industry experience spanning over 26 years, Red Hat, the world's leading provider of enterprise open source solutions supports organisations in this changing world by using a community-powered approach to deliver high-performing Linux, cloud, container, and Kubernetes technologies. Open source networks allow different cloud environments – even competing ones – to connect and enhance IT systems. A hybrid approach is agile, efficient and scalable, all of the benefits that the British Army were looking for to speed up their service delivery of software applications, hosting, and web services to families, veterans, and personnel deployed around the world. Their Information Application Services branch (IAS) works closely with Red Hat to deliver these software applications, hosting, and web services. Due to problems with support, performance, and availability, the IAS branch needed to migrate from its private cloud environment and into a software-defined data centre. As a result, the IAS subsequently migrated its cloud environment to Red Hat Enterprise Linux, the company's foundational software and one of the few operating systems that is able to operate in heavily regulated industries or places where security is paramount. With simplified, automated management through Red Hat Ansible, IAS can subsequently deploy changes faster and more efficiently. In addition, the new environment has reduced manual and other errors and eliminated unplanned downtime, helping improve the end user experience. Adding to the scope of this collaboration, Will Watkins, EMEA Transformation Lead at Red Hat comments, "One of the things that we've seen with the British Army is the need to move quickly to capability – to bring software practices in house and drive advantage at the speed of the warfighter." Compared to the needs of the military ten years ago where a lot of the IT was outsourced, organisations like the British Army are now starting to understand that software development is part of their information advantage, and they need to own it. Red Hat's competitive advantage over other IT systems is that they bring elements of human-centered thinking into the way their environments are modelled, thereby fuelling innovation and experimentation. 
Red Hat helps the British Army in creating a robust ecosystem of vendors and integrators that provide the best capabilities in the business. Watkins adds, "The British Army understands how it needs to pivot in order to tackle the digital key terrain, as battles are now fought not just in physical battlefields, but more and more in cyberspace." Since migrating to Red Hat's IT environment, the IAS has gained easier, more accurate management, cutting patching time and significantly reducing launch errors and configuration issues. With the ongoing Red Hat collaboration, the IAS can continue to focus on tactical objectives rather than battling IT obstacles, for instance upgrades that previously took a day causing hours of system downtime each month can now be performed in less than two hours with high availability. Conversations about delivery times have now become less stressful, while the IAS continues to shine for their agility.