C3.ai and Shell: modernising oil and gas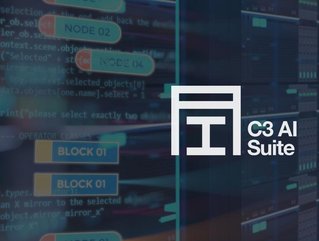 Oil industry giant Royal Dutch Shell has had a fruitful relationship with
Oil industry giant Royal Dutch Shell has had a fruitful relationship with C3.ai since the two companies formed a partnership in 2018.
When Shell was looking for a tech partner to help it navigate through its tech transformation, it decided that deploying C3's suite of AI services aimed at streamlining the oil and gas industry through increased safety, security, integrity and sustainability was the best choice. 
Leveraging Microsoft Azure as the method for utilising C3's AI applications, Shell has been able to analyse high-risk assets and predict faults far in advance of a problem occurring, maintain optimised IoT sensors and conduct production-loss research with ease.
Helping to serve customers better
Highly satisfied with the results of using C3.ai, Jay Crotts, Shell Group Chief Information Officer (CIO), said that the partnership was unlocking the company's potential. 
"With the C3 Platform' we're looking forward to significantly enhancing the productivity and scope of our advanced analytics capabilities to create greater economic value across Shell's operations.
"C3.ai allows us to optimize our existing investments in data and cloud infrastructure while accelerating time to value of AI-based applications' so Shell can better serve our customers with even more agility and efficiency."
SEE ALSO:
Shell currently manages 280 AI projects at various stages of development, including locating drilling sites, maintaining the status of equipment and helping to steer the drilling process. 
"We're using machines to do a lot of the [manual] work accurately that would take humans a very long time," commented Dan Jeavons, General Manager of Data Science at Shell.
The labour-reducing capacity of AI and machine learning systems can be significant - in some cases as much as 80%, hastening the response-time to evets from months to weeks. 
Shell says that it will continue to expand its usage of AI, meaning its relationship with C3.ai will likely develop as the company augments its existing tech with new industry innovations, such as 5G which is predicted to vastly enhance AI and machine learning.
Confirming C3.ai as a 'partner' in the true sense of the word, Thomas M. Siebel, CEO, stated that more than simply providing Shell with software, the company was committed to joining it on a journey aimed at improving the energy sector for customers. 
"Shell's selection of the C3 Platform on Microsoft Azure reflects the growing macro-market momentum towards platform adoption for accelerated digital transformation.
"We are excited to partner closely with Azure to support Shell's digital transformation journey and are jointly committed to Shell's success in applying AI and machine learning across its global business."