Capgemini energy markets report: digital transformation will be key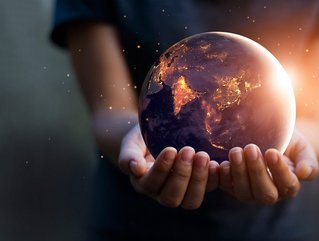 Global consultancy Capgemini
Global consultancy Capgemini has released its World Energy Markets Observatory Report for 2018, outlining the growth in importance of China's energy market as well as the technology development that will have to take place for the world to cope with demand for renewable energy.
The report, now in its 20th annual iteration, has outlined that digital transformation will play a key role in the energy market over the coming years.
See also:
China's Qinghai province runs on renewables for 216 hours
Disruptive technology to play key role in changing UK energy sector
Read the latest issue of Energy Digital magazine
China is currently the second largest consumer of energy in the world, as well as the leading emitter of greenhouse gases, and is becoming an increasingly important investor in electricity companies. In 2017, China's LNG imports increased by 46% and it was responsible for 30% of the growth in global demand.
As such, pollution levels remain a concern as the country 'aggressively' exports coal-fired power plants, photovoltaic solar panels and wind turbines.
Meanwhile, renewable energy storage prices are set to decrease globally. Over the past year, the costs of renewable energy has continued to fall, with onshore wind and photovoltaics becoming much more competitive than traditional resources.
As such, grids in some nations could become fully renewable but Capgemini warns that this will still be a long way off for most of the world due to technology limitations and implementation costs – so further digital developments are needed.
You can read the full report here.