Carrot Health: the SaaS company acquired by Unite Us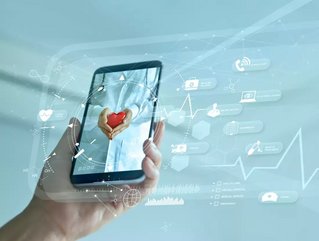 Following the announcement that technology company Unite Us has acquired customer analytic company Carrot Health, we take a deeper look at the company
Based in Minneapolis, Carrot Health is a customer analytic software as a service (SaaS) company focused on removing barriers to health and optimising care. The company is action-orientated when exploring health analytics.
Carrot Health brings the US' largest consumer and health data set. It powers over 500 proprietary predictive models focused on improving health behaviours and outcomes that support over 250 million individuals.
Through the Unite Us acquisition, the two companies in the industry can now bring the only solution that can proactively identify and engage with clients across the community. It will also ensure clients receive services from a secure coordinated network of thousands of community-based organisations.
"This combination is the realization of the vision we had from day one to capitalize on the understanding of the need and translating that into meaningful action to improve people's lives," says Kurt Waltenbaugh, CEO of Carrot Health. 
"Health leaders no longer need to string together multiple vendors, and now have access to one turnkey solution as the scaled industry standard," he continued.
Making a difference in the health and care industry
Founded in 2014 by Derek Rucker, Kurt Waltenbaugh, Steve Sigmond and Won Chung Carrot Health helps healthcare payers and providers increase market share, improve loyalty, and strengthen engagement.
It does this by providing consumer insights for each individual person in the United States to engage patients and members, close gaps in care, and optimize performance for healthcare payers and provider systems. 
The team is made up of innovators, entrepreneurs and problem solvers. Carrot Health said about the team and the work they do: "As we eliminate barriers to better health for everyone, we put customers first and support their success through hard work, enthusiasm for learning, and a passion to make a difference."