CDW: leading the way in technology solutions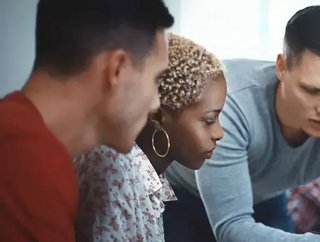 We take a closer look at the founding and success of leading technology solutions provider, CDW...
Established in 1984, is a leading technology solutions provider based in Lincolnshire, Illinois. Spanning across multiple brands, the company provides its services to government, business, education and healthcare organisations in the United States, Canada and the United Kingdom.
Founded by Michael Krasny, the company's original name was MPK Computing which later became Computer Discount Warehouse and thus CDW. Krasny's initial idea for the business came from placing an advertisement in a newspaper to sell his printer and computer.
Fast forward to today, CDW has 10,000 employees, 250,000 customers and made $18bn in net sales in 2019. Its success has blossomed in specific key areas and USPs. For example, having solutions architects who offer individual expertise in designing customised solutions. Furthermore, providing implementation and long-term management of these solutions with advanced technology engineers.
CDW is a partner to Servus Credit Union, which was featured in . In the report, we spoke to , Vice President for IS Risk Management. He discussed the financial institution's relationship with partners, including CDW. "I am very fortunate to have a core group of partners that I can rely on no matter what." He continues, "Our partners are an important part of our operations to drive innovation and success."
CDW and the Fortune 500
Illustrating the success of the business, CDW's rise in the Fortune 500 rankings over the last 20 years is a focal point of its sustainable growth. In 2001, the company debuted on the list at number 435 with $4bn in sales reported. Today, with its impressive sales of over $18bn, it stands at number 178, as of 2019.
About the CEO
CDW's current Chief Executive Officer is . Well known within the business she has held several high profile roles since joining in 2002, including Chief Legal Officer and Chief Revenue Officer. Leahy is responsible for the leadership of senior management, managing company performance and is responsible for strategic direction. She was also part of establishing CDW's Women's Opportunity Network, a business resource group strategically supporting women's advancement and opportunities at CDW.