China's ride-sharing firm Didi makes US$68bn US debut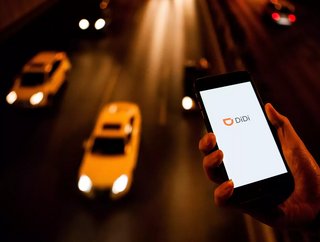 Shares of Didi Chuxing, the Chinese ride-hailing giant, began trading on Wednesday in its initial public offering
Didi Global, the Chinese ride-hailing giant, shares ended their first day of US trading slightly over their initial public offering (IPO) price, valuing the company at US$68.49 billion. 
It was the biggest listing in the US by a Chinese company since Alibaba's debut in 2014.
Didi had originally hoped for a valuation of around $100bn, but those expectations were said to have been scaled back after potential investors raised concerns about the speed and profitability of the firm's expansion plans.
There was also uncertainty over how an antitrust probe into Didi, revealed by Reuters, would impact the business. Didi said at the time it would not comment on "unsubstantiated speculation from unnamed source(s)".
SoftBank is Didi's largest investor with a 20.2% stake. With Uber retaining 12% and Tencent holding 6.4%. Cheng Wei will own a 6.5% stake in the company he built, while having a 35.5% voting power due to a dual-class share structure that's become increasingly popular among tech companies. 
Didi is the latest in a string of Chinese companies seeking to cash in on valuations of the US stock market. Around 29 Chinese firms raised $7.6 billion in US IPOs in the first six months of the year, according to Refinitiv data. This is despite the ongoing economic tensions between the US and China.
Expanding internationally 
The company was founded in 2012 by Cheng Wei as Didi Dache, a taxi-hailing app. Wei has said he had the idea to launch a ride-hailing platform after he struggled to book a taxi on a freezing night in Beijing. It then merged with Kuaidi Dache to become Didi Kuaidi and was later renamed Didi Chuxing. 
It began expanding internationally in 2018, and the company now operates in 14 countries outside of China, with Brazil and Mexico being the largest contributors, according to a Loop research note from earlier this month. Part of the proceeds raised from the IPO will also go to growing its presence in international markets.
In addition to traditional ride-hailing, Didi is heavily invested in making autonomous taxis a reality. The company recently got approval to test self-driving vehicles in Beijing.