Chinese firm acquires UK's largest microchip plant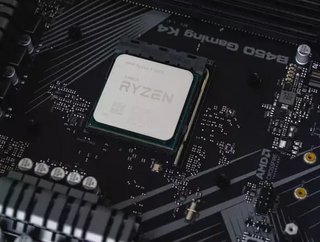 Dutch microchip firm Nexperia, owned by China's Wingtech, confirms acquisition of UK's largest semiconductor and microchip firm, Newport Water Fab
Nexperia became NWF's second largest shareholder in 2019. It said the acquisition will help the company make more chips to meet reported soaring demand. However, concerns have been raised that the UK is selling an asset to a Chinese-owned company at a time when there is a global chip shortage which could last until 2023.
An issue of security
The leader of the UK government's China Research Group, Tom Tugendhat, said he was surprised the purchase is not being reviewed under the National Security and Investment Act, which was introduced in April. He confirmed the semiconductor industry falls under legislation which protects the UK's tech companies from foreign takeovers if a risk to economic and national security and added the acquisition could be a reversal of this commitment. He went on to say the government was 'yet to explain why it is turning a blind eye to the country's largest semiconductor foundry falling into the hands of a country with a track record of using technology to create geopolitical leverage'.
Earlier this month, South Korea launched a review after Beijing-based Wise Road Capital agreed to buy semiconductor firm, MagnaChip and in March, the Italian government blocked Chinese firm Shenzhen Investment Holdings from acquiring a stake in another semiconductor company, LPE.
Outstanding company debts
NWF has several outstanding debts, including £20 million with HSBC and the £63 million purchase is much lower than the $900 million Texas Instruments said it was paying for a Micron factory in Utah last week. NWF makes silicon chips that are used in power supply applications for the automotive industry which has been hit particularly hard by the chip shortage.
The UK government said it didn't think it was appropriate to intervene at this time but 'it was monitoring the situation closely', whereas a Welsh government spokesperson said the acquisition would secure 400 jobs and secure investment in the facility in order to grow the business.