Is Clubhouse the next big social media platform?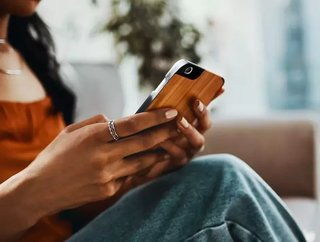 New social media platform Clubhouse is focused on audio, allowing users to join limited capacity group chats...
San Francisco, California-based has emerged from relative obscurity as a possible challenger to the existing social media empires.
Eschewing the text, video and image-based nature of most social media websites, Clubhouse is focused on audio, allowing users to join limited capacity group chats. The company reported that two million people recently visited its site in a week.
In , the company highlighted some of the app's uses, saying "We've also been blown away by the brilliance and creativity of the Clubhouse community. Each night in Clubhouse, there are now thousands of rooms filled with people hosting game shows, recapping NBA games, singing opera, discussing philosophy, meeting other musicians, sharing travel tips, running support groups, and meditating together. They're hosting daily talk shows, performing standup comedy, playing guitar and giving history lectures."
Nearly a unicorn
The platform has already achieved significant backing, raising a total of across three funding rounds, despite only having been founded in March of last year. Its latest raised $100mn and was led by Andreessen Horowitz, pushing its valuation close to tech unicorn status. 
The company said it would use the funds to enable content creators to be paid, alongside improving server reliability and expanding support teams.
An unlikely backer
Yesterday It also received another form of backing from Tesla and SpaceX's Elon Musk, well known for his social media clout. Musk of fintech trading app Robinhood about the controversy surrounding its decision to limit the trading of Gamestop stock after the subreddit entered into a battle with short sellers.
Today, Musk posted stating that he would be "Off Twitter for a while", which, when taken alongside his appearance on Clubhouse, could indicate an intention to move platforms. That seems unlikely, however, given that Musk has 44.8 million followers on Twitter, while Clubhouse remains invite-only.
(Image: Clubhouse)