Cognizant Report: Utilities move to deploy digital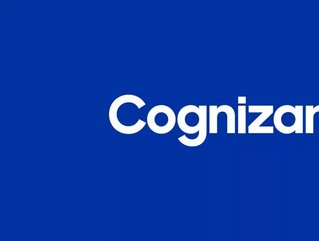 Center for the Future of Work report reveals Utilities companies are still early stage adopters
So long stuck in the old ways of working, the mainstreaming of IoT, AI and big data analytics is providing utilities with the ability to transform into modern enterprises.
According the Cognizant's Center For The Future of work report; 'A sector that has been traditionally recognised for stability, reliability and predictability now faces a once-in-a-decade shift across every aspect of the business, from operations and maintenance to customer engagement, as utilities realise how much more can be achieved with digital.'
The Utilities sector has faced growing competition from digital startups on the retail side of the business, which has brought an agile and innovative threat to their market hegemony. Accelerating concerns over climate change has forced the old institutions to prioritise the need to explore renewable forms of energy generation.
In the wake of pandemic-induced disruption, worker safety has become a top priority as customer behaviour also changed. This has led to Utilities companies evaluating themselves and looking to create new business models and operating environments powered by digital.
Digital technologies such as the internet of things (IoT), artificial intelligence (AI) and data/analytics are increasingly adopted, as tasks are automated and frontline workers are better supported. Merging sustainability goals with digital investments, the market seeks transparency and a more resilient foundation for delivering measurable outcomes and winning market share. As processes get a digital boost, the role of humans will need to be complimented by enhancing worker skillsets.
Cognizant's Center for the Future of Work surveyed 4,000 business leaders from around the world, including 285 senior utilities executives. 
Key findings from the report include:
1 COVID-19 is setting the agenda for workforce safety.
2 A digital utility is in the making.
3 The mesh of IoT, AI, analytics and automation will provide instrumentation, predictions, personalisation and speed.
4 Efficiency, customer experience and decision making are top outcomes.
5 Power lies in data, not assets. 
6 Humans are needed to make the best use of machines. 
To delve further into how many 100+ years old institutions are removing their shackles and starting to see real benefits, you can read the report here.
About Center For The Future Of Work:
The Center for the Future of Work has a charter to examine how work is changing, and will change, in response to the emergence of new technologies, new business practices, and new workers. Established by the technology services company Cognizant, the Center for the Future of Work provides original research and analysis of work trends and dynamics and collaborates with a wide range of business and technology thinkers and academics about what the future of work will look as technology changes so many aspects of our working lives.