COP 26: Tech For Our Planet challenge programme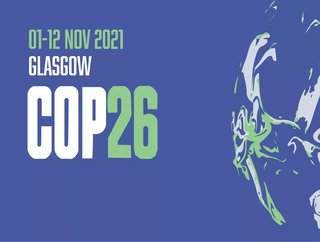 We explore the United Nations-backed programme and how start-ups are playing a key role in hitting net-zero targets
The United Nations Climate Change Conference (COP 26) begins next week on November 1st.  As part of our commitment to highlighting this crucial event for tech leaders and governments alike, Technology Magazine looks at how start-ups are already playing a key role in a greener future here in Britain.
An initiative run in partnership between the Cabinet Office and PUBLIC, the Tech For Our Planet challenge programme looks for 'digital solutions for climate challenges', exploring data and digital solutions that could make a major contribution to the global climate effort.
Back in May, the programme opened it's doors to startups, asking them to pilot the technology that will help the industry reach its net zero targets.
A shortlisted selection took place across June and July, with the candidates then working with external partners to demonstrate the value of their technology in advance of showcasing their pilot in Glasgow at COP26. 
Beyond COP26, these innovators will work with the government to bring solutions to market and create a legacy towards COP27.
The shortlisted companies will tackle five distinct challenges:
In our homes
On our plate
Thinking smart
Engaging communities
Green finance
BizClik will continue look at each challenge in more detail this week.
The shortlisted companies are as follows:
Founded in 2020, AgriSound are a UK based start-up on a mission to create the world's largest database on insect biodiversity through the deployment of a network of low cost sensors listening to the sounds of insects. By mapping insect activity, AgriSound helps farmers and gardeners to understand the changes affecting bee health and welfare and can better manage land to support an optimal pollination environment. Collectively, data obtained by AgriSound's sensor network will be used to map impacts of agrochemicals, target conservation efforts and support policy-making to help achieve sustainability goals whilst maximising food production.
BrainBox AI is a market leader in the Cleantech and Proptech sectors offering artificial intelligence (AI) to combat climate change by making commercial buildings smarter and more efficient. Its flagship product combines AI and cloud computing to create a fully autonomous commercial heating, ventilation, and air conditioning (HVAC) solution. Through seamless communication with building management systems (BMS), the technology optimises HVAC systems in real-time, permitting the existing infrastructure to become predictive and self-adaptive, while significantly reducing energy consumption and emissions. Harnessing the power of BrainBox AI's core product, its next phase of innovation brings together entire building clusters and cities.
Commonplace is a community engagement platform that helps create better places together with the support of the community. By making it easy to collect, understand and act on community feedback, they help local authorities and developers make better, more inclusive decisions.
Whether it be sustainable transport, greener energy, waste reduction, or protecting green spaces – our climate engagement hubs help governments, organisations and communities work towards the same goal and make Net Zero an everyday reality.
They've launched over 1,200 community engagement projects with our customers, engaging 3.5 million community members across the UK, Europe, North America and Asia.
Earth Blox is a web-based tool that provides easy access to the power of Earth Observation, removing the need for coding, high performance computers and extensive storage.
The drag-and-drop interface makes it "like LEGO for Earth Observation". It empowers anyone, anywhere to DIY their own EO solution, accessing petabytes of global data to detect changes, map trends, and quantify differences on the Earth's surface. By using frequent updates from satellites of the planet, Earth Blox will generate contextualised 'hot-spots' of environmental change that may increase local stress and put livelihoods, property and nature at risk.
Hummingbird Technologies builds systems that accelerate the global move towards sustainable agriculture. Our technology detects and independently validates key farm-management practices and outcomes, which enables farmers and landowners to monetise sustainability, thereby accelerating the decarbonisation of global agri-food practices. Using earth observation, remote sensing and machine learning techniques to verify and monitor sustainability in agricultural systems, Hummingbird enables farmers to harness the power of properly managed soil to sequester carbon from the atmosphere, and to feed a growing population whilst accelerating the race to net zero.
Irys aim to improve communication and quality of life in communities using technology. The company introduces the use of AI-driven tools that expand public participation channels while optimising decision making for community leaders. Citizens have a vital role in shaping their urban environments. However, many project planners often rely on anecdotal data and fail to engage indigenous and disenfranchised communities. Decision-makers thereby diagnose problems based on potentially flawed information. To solve this problem, they have introduced a digital solution that helps drive community inclusion within climate resilience projects, optimising stakeholder decision-making and sustainability outcomes.
Measurable.energy's aim is to eliminate all wasted energy and Greenhouse Gas (GHG) emissions from buildings, without any burden to occupants.
The m.e Platform focuses on Small Power, which can account for up to 40% of a commercial buildings' energy consumption and has no useful management system. Up to 50% of Small Power can be classed as wasted energy and GHG emissions. The m.e Platform is designed to fit into this infrastructure and management gap, automatically identifying wasted energy and controlling it, reducing total energy costs and GHG emissions by up to 50%. and also providing a 3-year payback.
Novoville Shared Repairs is an app-based marketplace and construction project procurement platform. It gives homeowners and professionals an unparalleled experience buying and selling services in shared buildings, including retrofitting according to PAS 2035 energy-efficiency recommendations.
OLIO's mission is to reduce food waste in the home. They do this leveraging digital technology; underpinned by community; at scale. OLIO is a free mobile app connecting neighbours with each other and volunteers with food businesses so food and household items can be shared for free, and homemade food and handmade crafts can be purchased and sold (in the new MADE section).
Sweep is the modern way to manage your company's carbon emissions and create impactful climate action at scale.
Their data-driven software platform makes it easy to understand, manage and reduce your carbon footprint. Powerful collaboration features and user-focused design empower staff and the value chain to make a cleaner business a reality. Their integrated marketplace enables companies to directly purchase the best negative carbon, securing what will soon become a scarce resource. 
Community Partners
2150, CleantechHUB, Innovative Climate, WS