COP26 challenge: Top 10 sustainable technologies in our home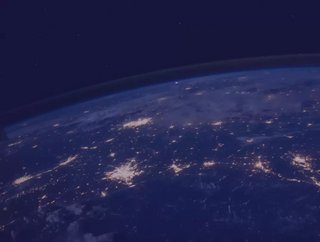 COP26's Tech For Our Planet programme looks for digital solutions for climate challenges, we look at the top companies tackling challenge #1: in our homes
The first of five challenges stemming from the COP26 climate summit's Tech for our Planet initiative looks at ways to use technology to drive behavioural change and facilitate more sustainable consumption habits in our homes.
This challenge invites companies to pilot solutions using technology to support individuals, families and homes to build more sustainable habits at home. It aims to encourage individuals to become more mindful of their energy consumption, emissions, resource usage and waste management.
Solutions should cover:
Behavioural science, gamification and pre-commitment

Social communities and groups

Promoting the visibility of consumption & sustainability data

Reducing barriers to sustainable consumption

Incentivising sustainable transport habits from the home.
To find out how companies are utilising technology to empower their customers to adopt sustainable habits in the home, Technology Magazine looks at 10 companies with different environmentally friendly solutions for the home. 
10 - Living Roofs
Founded in 2002, Living Roofs is an independent organisation promoting green roofs and living walls in urban areas both in the UK and around the world. The organisation has also been a member of the European Federation of Green Roof and Wall Associations. To empower its customers, Living Roofs provide its DIY guide to green and living roofs. The guide shows how to properly utilise technology to build a living roof sustainably.
9 - The Bio Flame
Bio Flame produce innovative ethanol fireplaces for the home. The design requires no venting, gas lines, plug-ins or outlets, and also provides more heat production, less waste and no environmental impact. Since its inception in 2007, Bio Flame has lit the path for an innovative new way to heat environments around the world with a modern appeal never seen before.
8 - HOTBIN
By reaching temperatures of 40-60 degrees celsius, HOTBIN's solution can break down all food and garden waste into compost in 30-90 days. This solution reduces the amount of waste users send to landfills. The product is made of polypropylene, the same plastic material used to make garden chairs and tables, the key difference is that the material comes in bead form which is then expanded, so the HOTBIN is actually about 98% air.
7 - HydroPoint
HydroPoint was founded on the belief that water would only become increasingly precious so the founders wanted to marry their technology acumen with a socially conscious endeavour. Now, the company has a number of solutions, such as WaterCompass, WeatherTRAK and Baseline, that provide customers with the insight and control needed to improve efficiency and lower costs in water efficiency.
6 - Samsung
To provide a solution to help with food waste within the home, Samsung has developed a range of smart fridge freezers. With an interactive touch screen on the fridge door, the Samsung Smart Fridge Freezers allow users to keep track of their food usage dates. As a result, users can make informed decisions regarding their food use and purchasing in order to reduce the amount of waste they produce.
5 - LG Solar
LG Solar offers one of the industry's strongest performance guarantees lasting 25 years. Its commitment to controlling every step of the manufacturing process, from research and design to shipping, ensures the company build a superior quality product every time. As a result, LG offers one of the best warranties in the business. By installing solar panels in the home, LG empowers homeowners to take control of their own energy consumption.
4 - Google
Determined to do its bit for energy saving in homes, Google has developed its Nest Learning Thermostat. From installation, the thermostat takes note of manual temperature changes and builds a schedule that fits the user.  Since 2011, Google estimate that the Nest thermostat saved over 39 billion kWh of energy in millions of homes worldwide. This technology turns itself down when people are out of their homes and learns how the home warms up or how draughty it is, so it only uses the energy it needs.
3 - Ampower
Ampower's smart meters enable homeowners to take control of their own electricity usage, cut down on wasted energy and save money on annual energy bills. With its technology, Ampower can save an average of £250 per year on annual bills. Along with its smart meter, the company also provides renewable energy plans to help customers make the transition to renewable energy solutions in their homes.
2 - Earth Blox
Earth Blox is a web-based tool that provides easy access to the power of Earth Observation, removing the need for coding, high-performance computers and extensive storage. The drag-and-drop interface makes it "like LEGO for Earth Observation". It empowers anyone, anywhere to DIY their own EO solution, accessing petabytes of global data to detect changes, map trends, and quantify differences on the Earth's surface. By using frequent updates from satellites of the planet, Earth Blox will generate contextualised 'hotspots' of environmental change that may increase local stress and put livelihoods, property and nature at risk. Earth Blox has been selected to showcase its solutions on the international stage at COP26.
1 - OLIO
OLIO's mission is to reduce food waste in the home. The company does this leveraging digital technology; underpinned by community; at scale. OLIO is a free mobile app connecting neighbours with each other and volunteers with food businesses so food and household items can be shared for free, and homemade food and handmade crafts can be purchased and sold. OLIO has also been selected to showcase its solutions on the international stage at COP26. 
The United Nations Climate Change Conference (COP 26) begins next week on November 1st..