CoreFlex Solutions, Value-Based Transformational Outcomes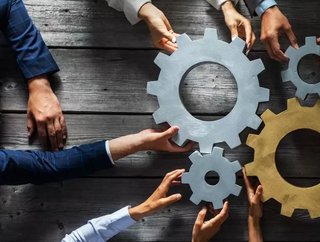 Leveraging CoreFlex Solutions, The Tile Shop is on its way to extracting maximum value from Salesforce and SAP
CoreFlex Solutions is focused on providing the right solutions that address the needs and values of clients in 5 key areas: Salesforce, Digital, Integration, Testing and Operations. From project initiation and early onset thinking to defining requirements and execution, CoreFlex delivers transformational outcomes and have been a trusted, valued partner for The Tile Shop in executing Salesforce and upgrading SAP.
"CoreFlex has been very helpful. They know Salesforce, and they've made it very stable. They've been able to make improvements. But they also happen to be a great SAP offshore partner for us, and they're helping us with our SAP upgrade with QA and so forth," said Christopher Davis, Chief Information Officer at The Tile Shop.
"The nice thing about CoreFlex is I've worked with them multiple times, over many different companies, and their leadership knows what they do well, can tell you what they will do and do it. But they also have that great thing about a partnership where they'll tell you what they don't do. And so when I go to them, I always know what I'm going to get. I'm going to get transparency, clarity, and good quality. " 
Salesforce Implementations
Although Salesforce is a flexible platform that offers powerful capabilities and can be quickly implemented to support a myriad of business and customer-facing functions, many go wrong in their implementations and fail to extract optimal outcomes. Holding over 80 person-years of Salesforce experience, CoreFlex can help customers who struggle with adoption rates and underutilize Salesforce to improve effectiveness by offering services such as health checks, validations, pilots and Proof of Concepts (POCs).
SAP Services
CoreFlex offers a comprehensive portfolio of SAP service offerings to help you maintain your competitive advantage in today's highly competitive and dynamic markets.
CoreFlex holds expertise in Consumer Products, Logistics, Healthcare and Software Engineering domains.
Find out more about their full suite of services that span the complete lifecycle of SAP enterprise solutions.