Could blockchain and IoT enhance food safety? Q&A with Ambrosus Co-founder & CEO Angel Versetti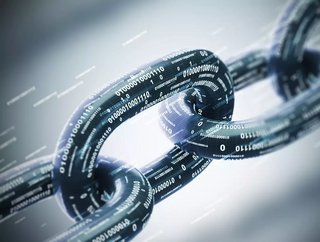 Ambrosus, a global decentralised blockchain and Internet of Things platform (IoT), has partnered with NDS (a subsidiary of Korean food...
Ambrosus, a global decentralised blockchain and Internet of Things platform (IoT), has partnered with NDS (a subsidiary of Korean food producer Nongshim) to track and trace beef sold by food retailer Mega Mart. Providing detailed information about the history and transportation surrounding each cut of beef, the platform hopes to enhance transparency in this complex supply chain. We spoke with Angel Versetti, Co-Founder & CEO of Ambrosus to find out why blockchain and IoT could be the answer to many food safety concerns...
What is Ambrosus' core ethos and what inspired you to co-found the company? Why is it needed in today's market?
Ambrosus was created with the desire to build a clean, efficient, and transparent world, using technology. We are a company focused on solving problems in supply chain management by merging blockchain technology with the most cutting-edge Internet of Things (IoT) devices to ensure the quality of products, optimise data usability, guarantee regulatory compliance, and level the economic playing field. It is a combination of this desire to make a significant positive change and a vision for how this change could happen, that inspired the foundation of Ambrosus.
Ambrosus is a multi-faceted solution to a number of problems in various industries today: fraud and counterfeiting for producers, poor inventory management, and brand awareness for businesses, and a lack of oversight over the general supply chain process for consumers.
Could you give me an overview of Ambrosus' latest partnership with NDS and Mega Mart?
Under the partnership with NDS, a subsidiary of Korean food producer Nongshim, Ambrosus will pioneer a revolutionary beef traceability model in Mega Mart, which will let company partners and consumers to easily access detailed information about the history and transportation surrounding each cut of beef. The partnership will add an essential layer of transparency and quality assurance to a historically complex supply chain.
What sort of information can be traced by this blockchain project? Why is this specific data important for real-life producers, suppliers and retailers today?
Through a QR code, the specific cow, its origin, the veterinarian's health check of the meat, and the transportation conditions of the product will all be easily accessible to the consumer through the scan of a smartphone. In this way, the location, quality, and temperature of Korea's finest beef can effectively be monitored. The data is essential as it guarantees the quality, safety, and regulatory compliance of the cow in question. Consumers ultimately want to know what they are consuming, and especially when it comes to meat, whether it has been stored and transported in correct conditions.
SEE ALSO:
Why do you think blockchain is a particularly useful tool for the food industry? What specific advantages does this technology provide?
The food and pharmaceutical industry, in particular, is rife with counterfeiting. An estimated 1 in 10 medical products in low- and middle-income countries is substandard or falsified and food is now the fourth most valuable counterfeit market. Altogether there is a pervading lack of trust from both the end consumer and also at times different companies in the supply chain: the need for blockchain comes as a great synthesizer. It is able to bring disparate stakeholders together, to trust each other, and demonstrate the quality of the product as it moves towards the end consumer. All of the desired information can then be easily conveyed to the consumer. The specific advantages are increased transparency, trust, optimal data usage and configuration, product branding to the consumer, and also easier regulatory compliance.
How will this technology tackle the rise of fraud, safety scandals, and waning consumer trust in the food sector?
Ambrosus attaches specifically designed Internet of Things (IoT) sensors to track and trace the composition and positioning of certain products. These sensor readings are then communicated directly on the blockchain whereby they are immutably stored and cannot be altered. The data on the blockchain can then be configured in the form of a consumer application (or in any other creative manner) so as to demonstrate to the consumer the readings of the sensors attached to their products.
In this manner, the story and conditions of food products can be easily displayed to consumers, while also significantly limiting human error and the ability to alter the data recorded by such sensors. In the event of a food scandal, the contaminated food can be isolated from non-contaminated products and digitally traced back up its supply chain in order to identify the pain point of the process. By storing all of the data on a blockchain, a new layer of accountability and transparency is created.
Information will be available to consumers to access through QR codes which they can scan on their smartphones. What impact will this have on the consumer experience?
For the consumer, QR codes have the potential to completely change and improve their experience: depending on the data that is put into it, a consumer can scan a QR attached to a product and access the journey and origin of their product, all of the relevant nutritional information, and then any other forms of customer engagement that the enterprise may wish to include: loyalty programs, discounts, sustainable practices, future expansion plans, job listings, etc. In short. it will greatly improve the amount of information consumers have about their products so that they can make more educated decisions about what they want to eat.
Do you think blockchain will be more readily adopted by food supply chains in the future? If so, why?
According to the United Nations Food and Agriculture Organisation (FAO), a third of the food currently produced never reaches our plates. This problematic statistic is especially worrying when it is estimated we will need 50% more food by 2030 to feed our growing population.
Our food supply chains need to be more efficient and transparent. This problem can be solved by blockchain and IOT, offering immutably stored information derived from accurate sensors along every step of the supply chain. Therefore, it appears that it is more a question of 'when' rather than 'if' when it comes to incorporating blockchain into the supply chain.
SEE ALSO:
What challenges do blockchain and technology companies face when trying to tap into the food industry? What would help to encourage the implementation of this technology globally?
One factor which makes blockchain implementation difficult is the scepticism that is associated with such nascent technology, particularly in such a well-established industry. Wholesalers are working with extremely optimized manual processes - swaying them to ingrain new systems takes a lot of time and effort.
Educating people on what blockchain is, breaking it down, and removing the negative connotations associated with some cryptocurrency scams would aid greatly in making blockchain more accessible and understood.
Where do you hope to see Ambrosus in the next 5-10 years? What's your vision for the future of the company?
With long-term sustainability in mind, Ambrosus is positioning itself to be on the cusp of future innovation and development. Whether it be in changing city life for citizens, technology for companies, or market access for businesses, Ambrosus aspires to have a large impact in the future.
The Backbone of Smart Cities: Increasing the security and safety of food and medicine is something that will become paramount for the smart cities of the future. Ambrosus aspires to be the backbone of future smart cities by managing, verifying, and compacting supply chain data for the benefit of enterprises and the health of consumers.
The Leader of the Fourth Industrial Revolution: As the world sits on the brink of the fourth industrial revolution, Ambrosus aspires to be on the cutting edge of data transformation and IoT device creation. Already, Ambrosus is positioning itself at the forefront of the fourth industrial revolution by custom designing their own hardware sensors to trace things that have previously been unimaginable. Led by Dr. Stefan Meyer, Ambrosus Innovation Lab is developing designs for sensors that could be capable of monitoring things like allergens, bacteria levels, pH levels, enzymes, and much more. Such data sensing capabilities allow for the expansion of the Ambrosus eco-system beyond food and pharmaceutical supply chains, into areas such as air quality, water quality, mineral purity, and city management practices.
Lowering Trade Barriers: With the capability of using Ambrosus to demonstrate the quality of food products, commodities, and medicines, Ambrosus aspires to be a bridge for companies to access new markets. By lowering trade barriers based upon honesty and product quality, Ambrosus will lead the charge in reshaping global trade as we know it, and realising a more inclusive and consumer oriented economy, founded upon correct-practices and quality services.