Could cell phone tracking slow the spread of COVID-19?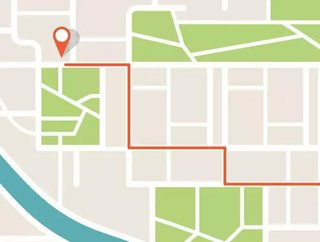 We take a look at the use of cellphone tracking and how it is important to slow the spread of coronavirus. Government officials across the U.S. are usi...
We take a look at the use of cellphone tracking and how it is important to slow the spread of coronavirus.
Government officials across the U.S. are using location data from millions of cellphones in a bid to better understand the movements of Americans during the coronavirus pandemic and how they may be affecting the spread of the disease. The apps have already proven effective at containing and limiting the spread of the disease in countries such as Singapore and China. The UK is aiming to follow suit, we explore this scheme below.
The invasiveness has varied from country to country, for example; Israel passed emergency laws to allow its spy agency to tap into people's phones without a warrant. South Korea is broadcasting alerts with patients' age, gender, and last location. Other countries are corralling anonymised, aggregated location data to track people's movements in a more general way.
The UK is looking into the possibility of identifying people with the deadly virus and consequently tracking their movements through location data, this GPS tracking would allow officials to track sick people and who they have been in contact with, this method was proven to be effective during the SARS and Ebola outbreaks. Contact tracking allows 'close contacts' of infected people to be identified by health authorities, quarantined and screened for the disease.
These GPS tracking services can also be used to track whether people are adhering to social distancing rules that have been enforced by the government. 
Due to the highly infectious nature of the disease, it is imperative that people maintain social distancing and follow all government advice, this app will allow people breaking these rules to be fined and penalized.
Now that billions of people have access to a smartphone, tracking is easier than ever. However, it poses the question of; is this ethical? Security experts have said that the plan is an invasion of privacy however this is overpowered by the fact that it may be necessary for the country to survive this global pandemic. These experts stress that tracking is a temporary measure only, so people can be assured that their safety and security is not at risk.
How you can slow the spread of coronavirus:
Wash your hands with soap and water often – do this for at least 20 seconds

Use hand sanitiser gel if soap and water are not available

Wash your hands as soon as you get home

Cover your mouth and nose with a tissue or your sleeve (not your hands) when you cough or sneeze

Put used tissues in the bin immediately and wash your hands afterwards

Find out the key information about COVID-19 here.