COVID-19 and its digital implications for HR strategies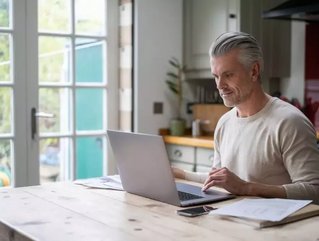 The pandemic has drawn attention to some often neglected issues, and has presented organisations with the opportunity to reinvest in human capital...
Continuous self-improvement in the workplace is always important. With people at the heart of any business, skill investment must always be a priority to ensure that employees have access to ample opportunities for growth. 
Never has this been truer than the present; the COVID-19 crisis has prompted businesses globally to adapt and change to fit the difficult climate, with organizations everywhere migrating their processes online, or else being faced with the prospect of shuttering their operations entirely. For many, this has meant a stream of videoconferencing sessions and virtual collaboration, as well as the emergence of makeshift offices in our kitchens.
Plenty of employees worldwide have embraced the changes with open arms, crediting the working from home revolution as a source of . Yet while some state that they are more productive and even happier as a result of the changes, others are not faring so well. 
Indeed, as staff packed up their office workstations indefinitely, it seems that professional training came to a standstill. A recent by CIPD has unveiled that while learning was a key priority for almost half (42%) of business stakeholders before the onset of COVID-19, it is no longer receiving immediate attention, with only 24% now reporting learning and development (L&D) as a top priority. 
Troublingly, this has been a global problem, and workplace learning has emerged as one of the earliest and hardest-hit business activities, with roughly of in-person programs cancelled or postponed in North America. In some parts of Asia and Europe, the figure is closer to 100%.  
In the short-term, this trend is perhaps understandable. With a public health crisis to contend with, organizations must consider their health and safety best practices and their bottom line above all else. However, as businesses settle into their "new normal" setups, HR managers will naturally be re-considering their L&D efforts.
Looking to digital offerings for workplace L&D
To mitigate the impact of the pandemic on their day-to-day, business leaders were quick to embrace technology. But now, the same must be done when it comes to ensuring that employees are well-positioned to excel in their roles remotely.
Thankfully, it seems like investing in tech to redouble on L&D efforts is set to be a prime focus within most organizations. Notably, recent research conducted by Fountech.ai has revealed that a significant 54% of businesses have become more open to harnessing new technology since the onset of the pandemic. 
It is evident that companies are ramping their investment efforts up a notch in order to support their newly digitized workforces, and this should be cause for optimism. However, as companies move full steam ahead with their digital transformation strategies, I would advise HR leaders to put people-first technologies front and centre.
Looking towards the widespread use of connectivity and collaboration platforms like Zoom and Slack, organizations should build on the progress made in these areas, and reconsider how well their software fits their needs. By assessing how user-friendly their current platforms are, whether their employees have faced any obstacles, and where improvements can be made, businesses might find newer solutions to help their organization run more smoothly.
Another avenue for exploration would be to use data analytics to assess employee performance. Contrary to popular belief, this needn't be obtrusive or indiscreet; by conducting virtual surveys, arranging online projects and courses, and even organizing one-on-one Zoom meetings, HR managers can obtain granular insights that will help to personalize their L&D efforts. In this way, managers can better support their staff when it comes to coping with any changes to their day-to-day, meanwhile staff can find their strengths and consider potential areas where they would like to upskill.
The recipients of skill investment should also be carefully considered. Indeed, the Social Mobility Commission's 2019 Adult Skills Gap report notes that larger companies with better developed HR strategies generally prioritize high-qualified workers in senior positions for skill investment. At the same time, the report highlights that almost twice as many people in managerial, professional and associate professional occupations have access to training (30%), compared to those in intermediate (16%) or routine and manual occupations (18%). 
Clearly, there is work to be done to bridge this divide. Fortunately, the rise of new digital tools to enable remote learning will help democratize access to training across all disciplines. Companies ought to bear this in mind as they determine which resources might be best placed to support staff at different levels, of different skillsets, and with varying career aspirations. 
Soft-skills: the future of the jobs market
Although the problems posed by COVID-19 to HR departments can largely be remedied by replacing conventional in-person learning sessions with virtual ones, the same can't be said for the skills gap in general. Unlike the pandemic, which has brought about short-term disruptions to businesses, the subject of a skills gap is an age-old issue. 
While traditional wisdom might give off the impression that to get ahead, employees would be better off focusing on developing their digital skills, it is soft skills that should be enjoying some well-deserved attention. There will come a time in the future when technology has taken on much of the labour-intensive, repetitive work, and companies will be looking for a much broader skill-set when recruiting. Ultimately, this will mean that staff should hone the skills that a machine might have some more difficulty mastering; qualities such as leadership and creative thinking.
It is vital that HR leaders keep this in mind when developing future L&D frameworks, in order to guarantee that their staff are well-primed to succeed in an increasingly automated future. To develop these skills, often initiatives are more successful when delivered by somebody who embodies these qualities themselves. But in the future, training might also take place through virtual reality (VR) software, high-end moderated online classrooms, or even natural language processing (NLP) devices that support the development of critical communication skills. 
Ultimately, it is true that the coronavirus pandemic has piled the pressure on HR departments, and that delivering effective L&D in the midst of crisis is no simple task. However, the pandemic has also drawn attention to some often neglected issues, and has presented organizations with the opportunity to reinvest in human capital. With the workplace changing fast, and more companies than ever before looking to include tech as part of their business as usual, HR leaders should take note so that their employees are well-prepped to thrive in the digital era.