Dark Wolf: accelerating security for USAF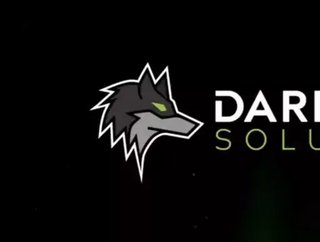 Dark Wolf Solutions is small and agile, its partnership with the US Air Force is helping to deliver critical security faster and better than ever before
As a small company whose biggest customers are the Department of Defense and the Intelligence Community, Dark Wolf Solutions (Dark Wolf) is a triple-threat, specializing in Cybersecurity, Software and DevOps, and Management Solutions. Dark Wolf secures and tests cloud platforms, develops and deploys applications, and offers consultancy services performing system engineering, system integration, and mission support.
The break for Dark Wolf came when the Department of Defense decided to explore software factories. Rick Tossavainen, Dark Wolf's CEO, thinks it was an inspired path for the DoD to take. "It was a really great decision," he says, "Let's pull our people together as part of this digital transformation and recreate what Silicon Valley startup firms typically have. Let's get into commercial facilities where we have open windows and big whiteboards and just promote ideation and collaboration. And it creates this collaborative environment where people start creating things much more rapidly than before."
It has been, Tossavainen says, "amazing to watch" and has energized the Federal Contracting Sector with an influx of new talent and improved working environments that foster creativity and innovative ways of approaching traditional problems.
"We originally started working with the US Air Force about three years ago. The problem was at the time you could develop all the software you wanted but you couldn't get it into production – you had to go through the traditional assessment and authorization process. I talked to Lauren Knausenberger and she told me about Kessel Run and what eventually came out of this was the DoD's first continuous ATO [Authority To Operate]."
The secret to Dark Wolf's success – and its partnerships with USAF and Space Force – lies in a client-first attitude. "We're not looking to maximise revenue," Tossavainen explains. "We tell all of our employees, if you're ever faced with an issue and you don't know how to resolve it, and one solution is better for the customer and the second is better for Dark Wolf, you always do number one. We've just got to take care of our customers, and I look for other partners that want to do that. And let's work together so that we can bring them the best answer we can."
Rapid releases and constant evolution of software are common themes among USAF's partners. Like many firms operating in the commercial and public sector spaces, Dark Wolf leads with a DevSecOps approach.
"Failure is tolerated," says Tossavainen. "If it's not going the right way in three months, let's adjust. Let's rapidly change course. And you can tell really quickly if something's going to be successful or not, because they're doing deployments multiple times a day – to the customer."