Data centre power efficiency should be a top priority, says leading data centre player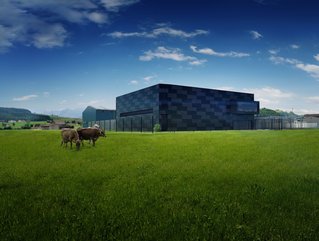 Across the data centre industry, one of the largest outputs and wastes is heat – heat generated through power. According to new data from...
Across the data centre industry, one of the largest outputs and wastes is heat – heat generated through power.
According to new data from Grand View Research, the global data centre power market value is expected to top $10.77bn by 2025.
More and more data centre providers across the world are looking for ways to reduce that heat and ultimately the power consumption and energy efficiency of the building.
But in the attempt to redefine the cooling processes and systems in an already operational data centre, a new problem has emerged.
In an exclusive interview with Construction Global Magazine, Christoph Baumgärtner Head of Business Customer Services at SAK Internet, TV, Telefon, recognises the issues of seeking energy efficiency but also the operational challenges this presents.
"All data centres around the world have a problem with trying to operate in an energy efficient way," Baumgärtner says.
"They are already built and operational so to change the whole concept is practically impossible."
Data centre providers must engage in the energy efficiency conversation at the very start of the process.
"When building a new data centre, we should take care as much as possible to prevent high power consumption in the beginning. Cooling efficiency and the UPS efficiency, the most power consuming parts of a DC infrastructure, should be taken care of as early as possible." He says.
"Look at the IT equipment. In most cases there is one single server powering each application - you end up using power in extreme measures. "
Baumgärtner believes that one solutions, and one that is an emerging trend across the industry, is to create a containerised/modular system. This can be either for cooling, or other application uses, but it can realise up to 90% in savings on power usage alone.
But if you can concentrate it into one box, one containerised system, you can save 90 percent of power.
Related stories:
As the attention focuses even more on power and energy efficiency, some companies such as Google and Microsoft, have turned towards solar panels.
"Solar power is a nice thing and it is generated in summer, midday, and if you calculate all solar panels installed – it's a huge amount," says Baumgärtner.
"But during the night? Little to no power. Ok you can reduce your power needs in the hottest time during the day so when you have to cool down, the cooling process needs the most power because of heat outside, you generate some energy through the panels and it helps reduce the peaks you have in the data centre,"
"Solar power helps reduce those peaks, but you need power through the night and therefore it is not the best solution in my view,"
Read the exclusive interview with Christoph in Construction Global to discover more about how SAK Net is changing the way data centres can increase their energy efficiencies, including a local cheese facrtory.