Data-driven businesses vastly more optimistic – research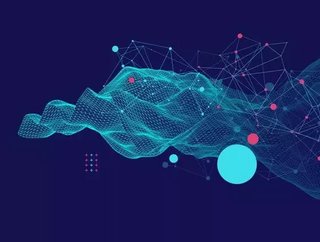 Businesses that don't adopt data as a central tenet are falling behind, suggests research from Tableau and YouGov...
Optimism at data-driven businesses is massively higher than at those where digitalisation has not been embraced.
That's the key finding of research undertaken by data management company Tableau and researchers from YouGov.
The study, which focused on European businesses, found companies were failing to adjust to data-centric operations, particularly in the UK where 48 per cent did not regard themselves as data driven (versus 46 per cent that did).
In Germany, France and the Netherlands, the balance was tipped in favour of data.
In the context of Covid-19, 80 per cent of business leaders claimed they had a critical advantage by being data driven, leading researchers to conclude that a data divide was opening up. Data driven companies were able to make strategic decisions faster, improve communication and increase cross-team collaboration.
The YouGov survey, commissioned by Tableau, asked more than 3,500 senior managers in small, medium and large enterprises, about their approach to data during the pandemic.
'Wake up or fall behind' 
Tony Hammond, vice president strategy and growth EMEA at Tableau, said, "This year has been an accelerant of change for businesses, ushering in an all-digital world faster than anyone could have ever imagined, and data is at the heart of this digital world.
"In this age of data, our research shows that data-driven companies are seeing clear advantages and are more confident in the future of their business. As a result, they are really leaning into the power of their data. Companies that have not yet woken up to this are at risk of falling behind. But all companies, large or small, can be reassured that it's not too late to harness the power of data – the time is now."
Case studies
Henkel
"We started building data skills across our business in 2013, and the pandemic has definitely seen us benefit from these capabilities," states for Henkel, one of the world's leading consumer goods and industrial companies. "For example, we were able to record the entire control of our personal protective equipment within a few days, so that every plant can see how we are equipped in this regard - allowing our business to continue operating. I am convinced that we will take some good lessons with us into the future, especially when it comes to collaboration." 
Dr Dirk Holbach, corporate senior vice president & CSCO (laundry and home care)
Huel
"Our data-driven strategy is helping the business respond to consumer behaviour - enabling us to pivot and react with greater speed and clarity. It's all about empowering the full organisation through data. Employees are exploring data from across the whole organisation and turning it into insight we can act upon, whether that's revenue forecasts, distribution effectiveness, or marketing spend."
Jay Kotecha, data scientist