Defence industry technology set for digital acceleration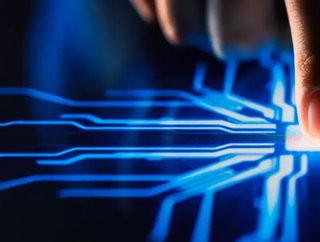 MOD's director for digital engagement says the industry is set for period of rapid evolution in terms of technology and digital computing
According to the Ministry of Defence's director for digital engagement, John Fitzpatrick, the sector is "currently less mature in digital delivery" but it is undergoing a transformation programme aimed at initiatives focused on the technology needed for on-the-ground missions, through to platforms for checking payslips and booking annual leave.
Having better access to a 'different world'
The MOD's CIO has also been heavily involved in getting the department's senior officials and politicians on-board and engaged in a plan to revamp its digital capability which he describes as a "different world really".
Fitzpatrick began the role as the UK started its first lockdown back in March 2020 and says the way the government has responded to the pandemic shows it has made much progress in digital government and technology. He gives the example of Universal Credit commencing in 2014 which was seen back then as a failed IT programme, but in recent months has adapted to absorb millions of extra claims on a frictionless digital journey, along with HMRC and the furlough scheme.
Digitalisation of the public sector
The move mirrors the medical profession's adaptation to technology with many doctors' appointments having taken place over the internet. He says he is also confident this progress in the civil service and public sector will not be lost going forward out of the pandemic restrictions.
Fitzpatrick says he believes the technology environment is different in government now and gives examples of the appointment of an executive director at the Central Digital and Data Office in the Cabinet and a chief executive at the Government Digital Service.
The MOD is now recognising legacy issues, new priorities and the need for funding for new teams and says its digital, data and technology profession is now in the process of maturing along with its use of computing and IT - which is delivering processes that may not previously have been thought of pre-pandemic.